Infinite All Terrain Series Cooler 55 Quart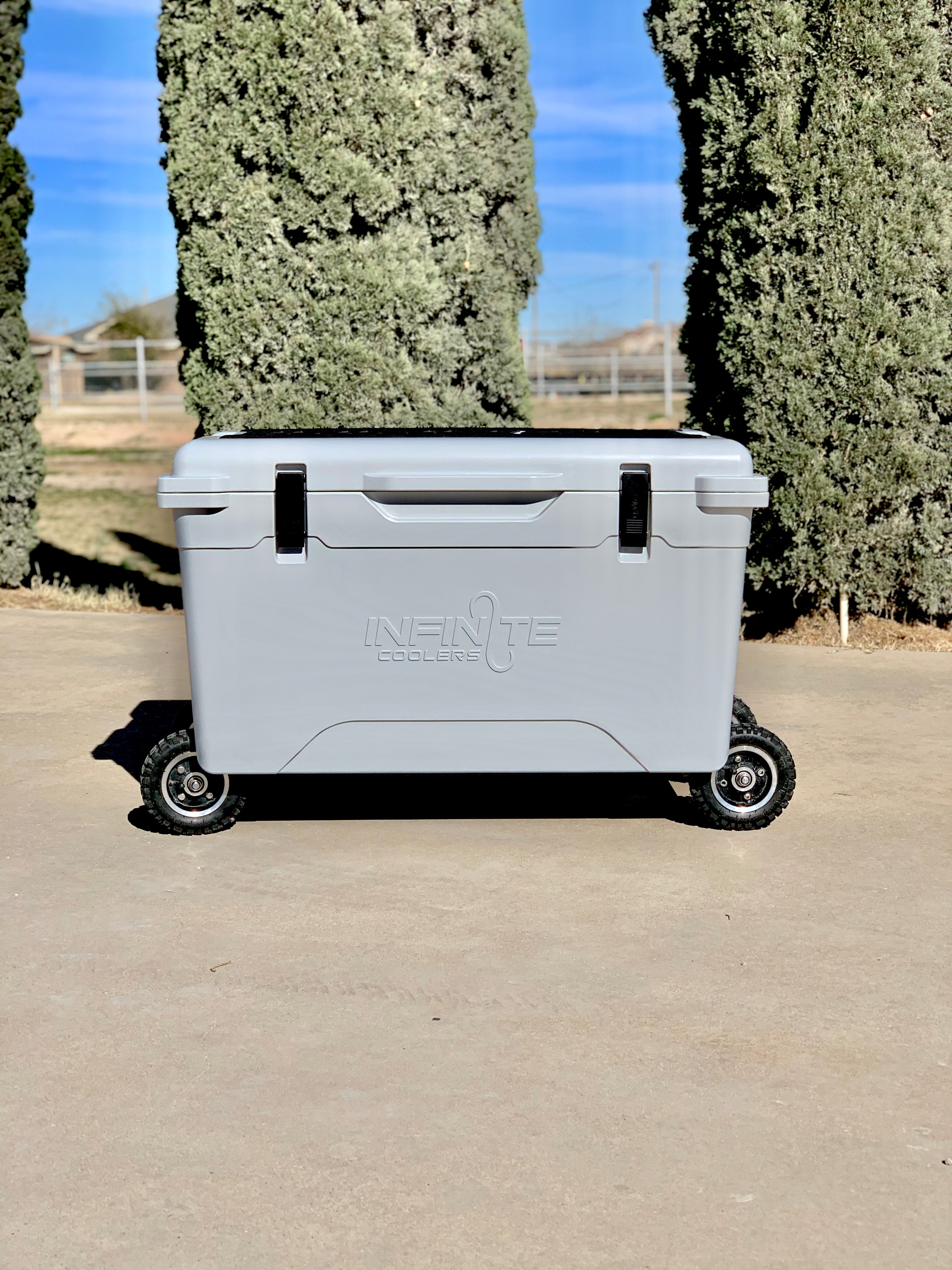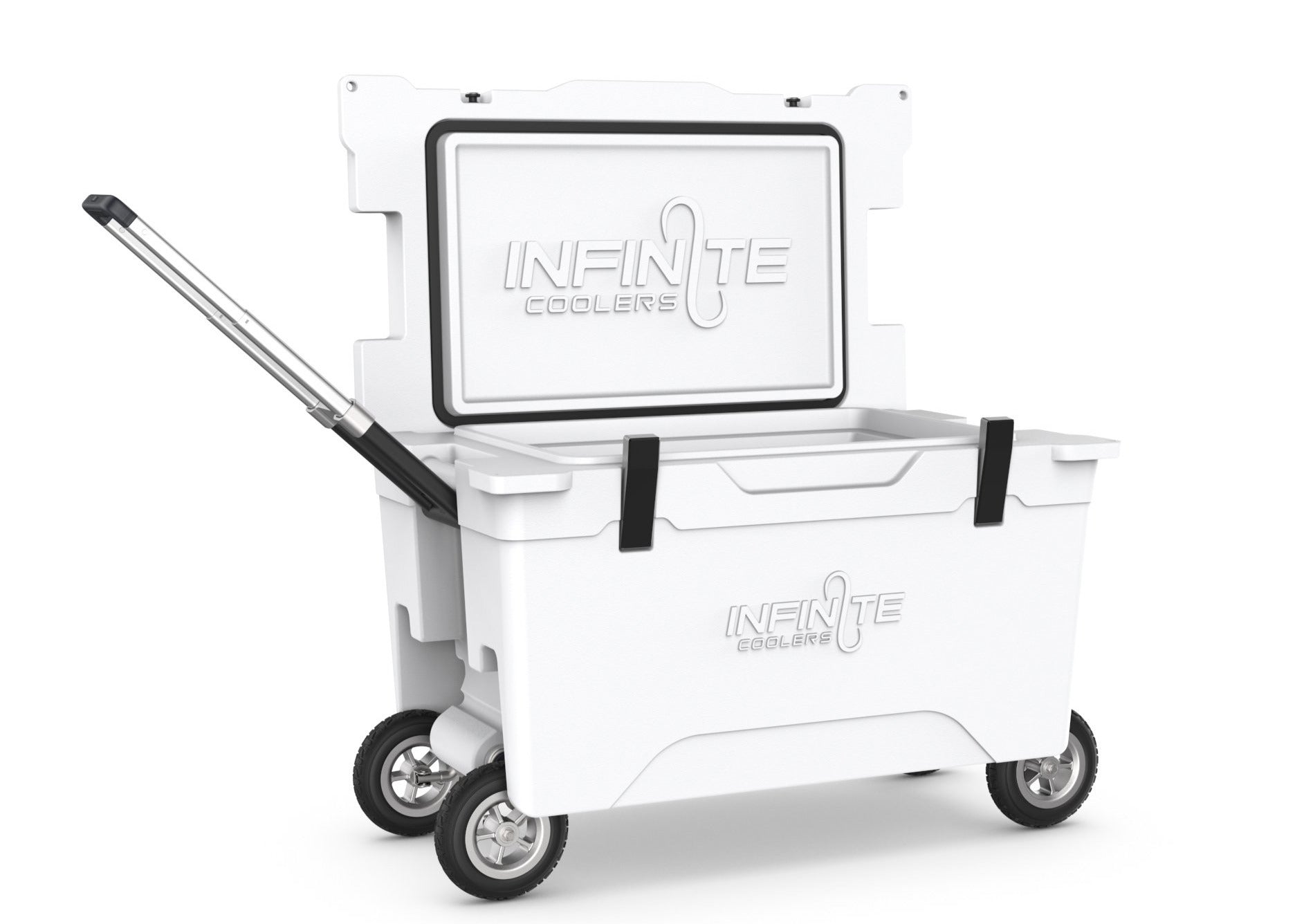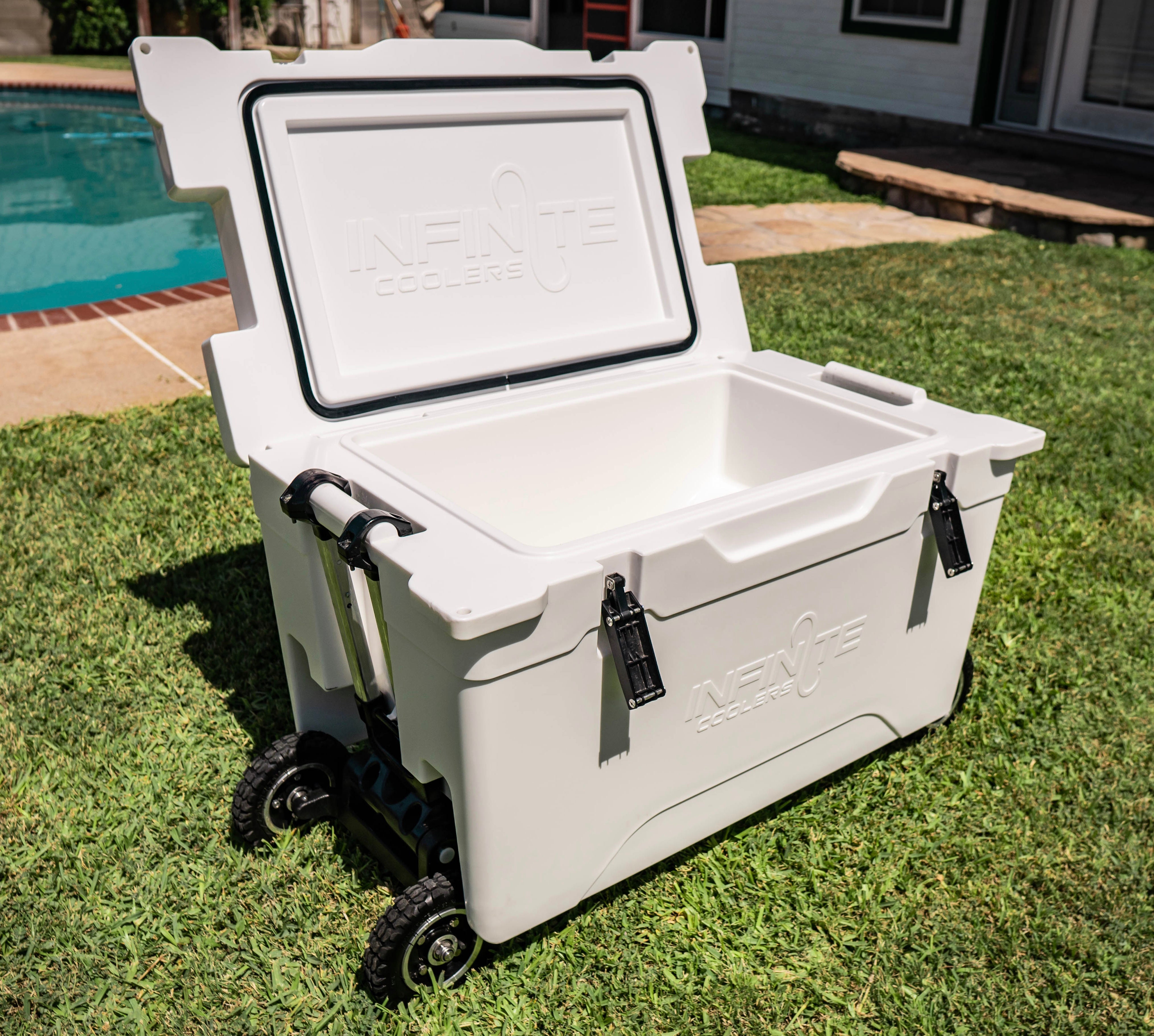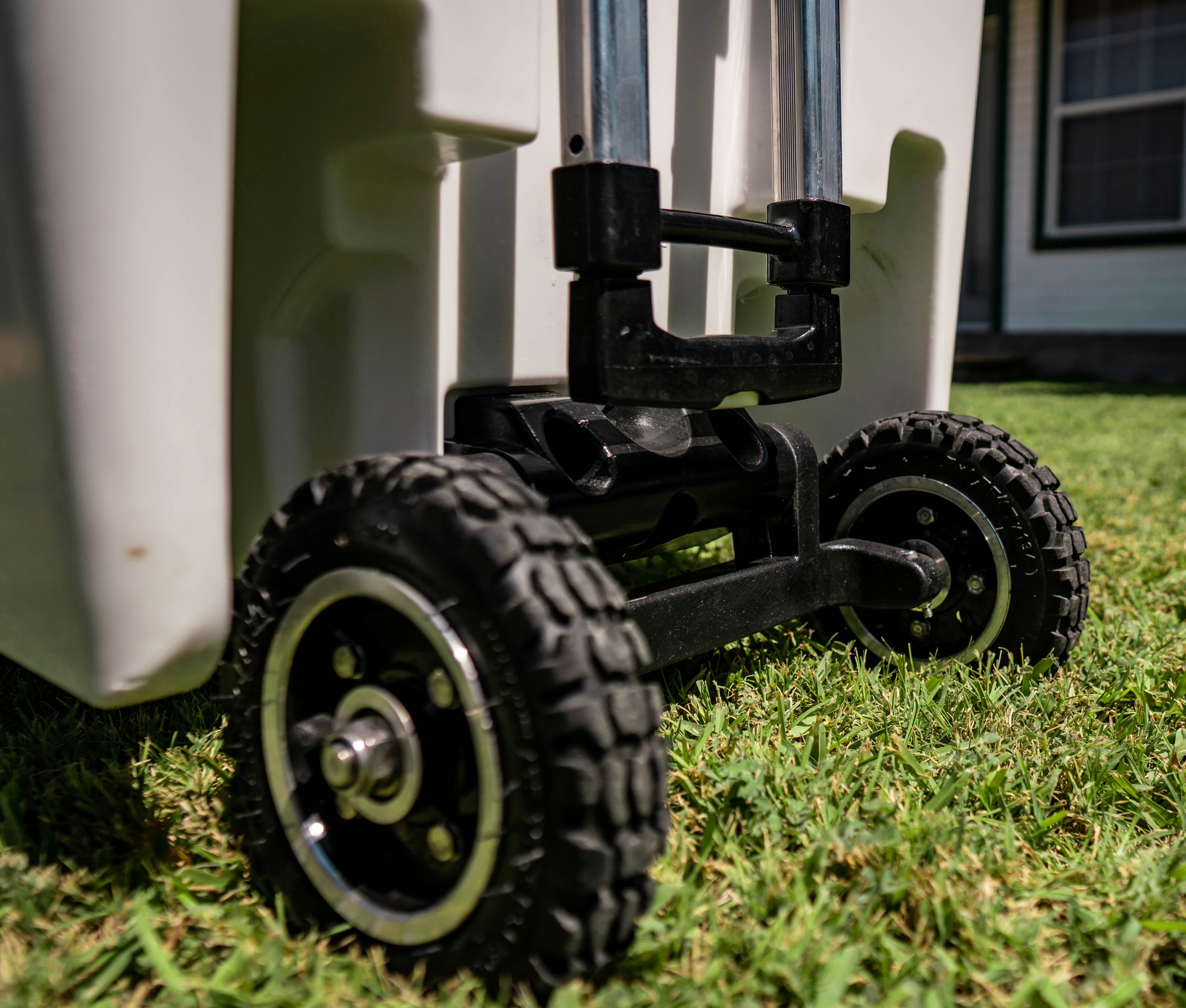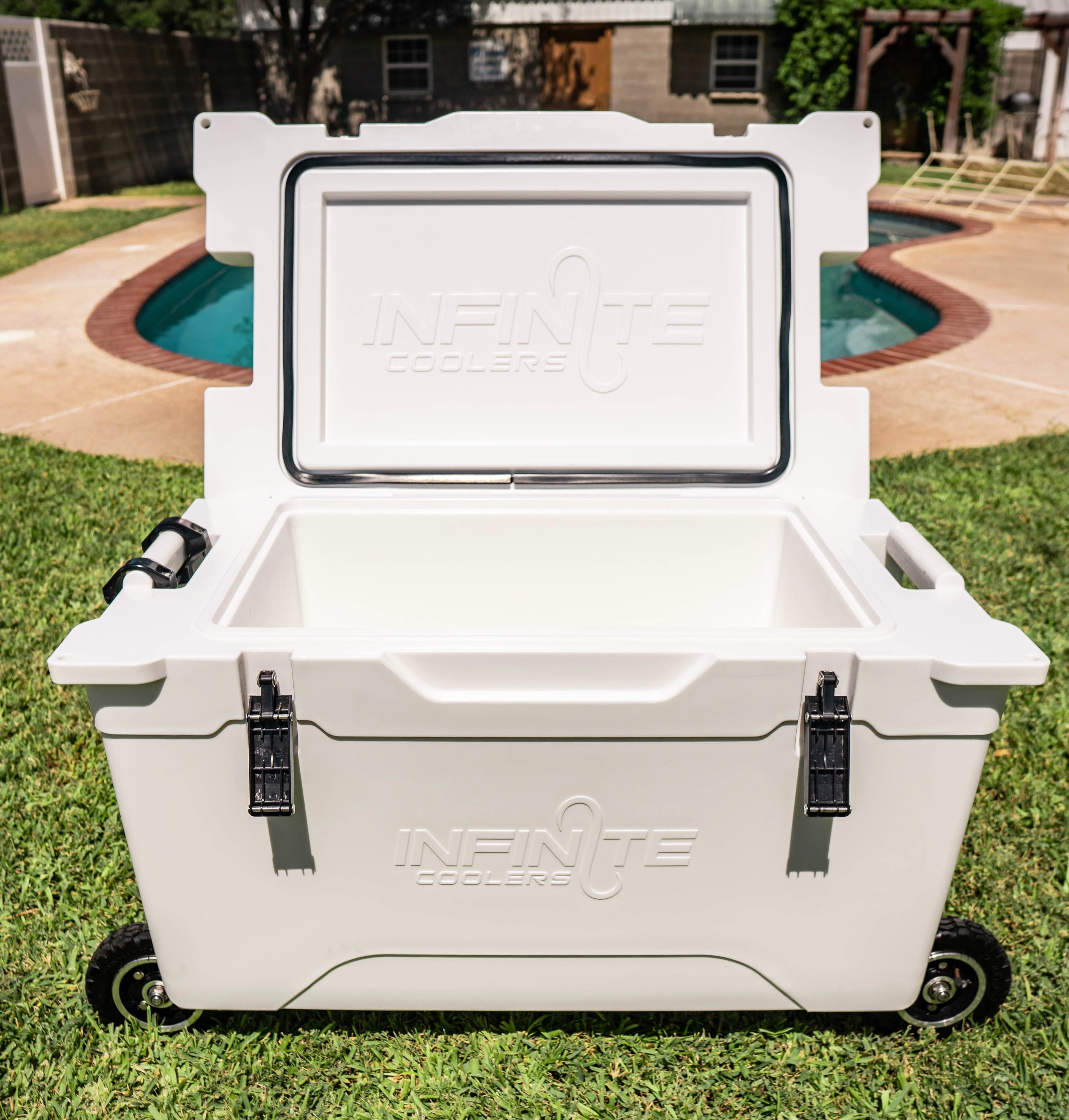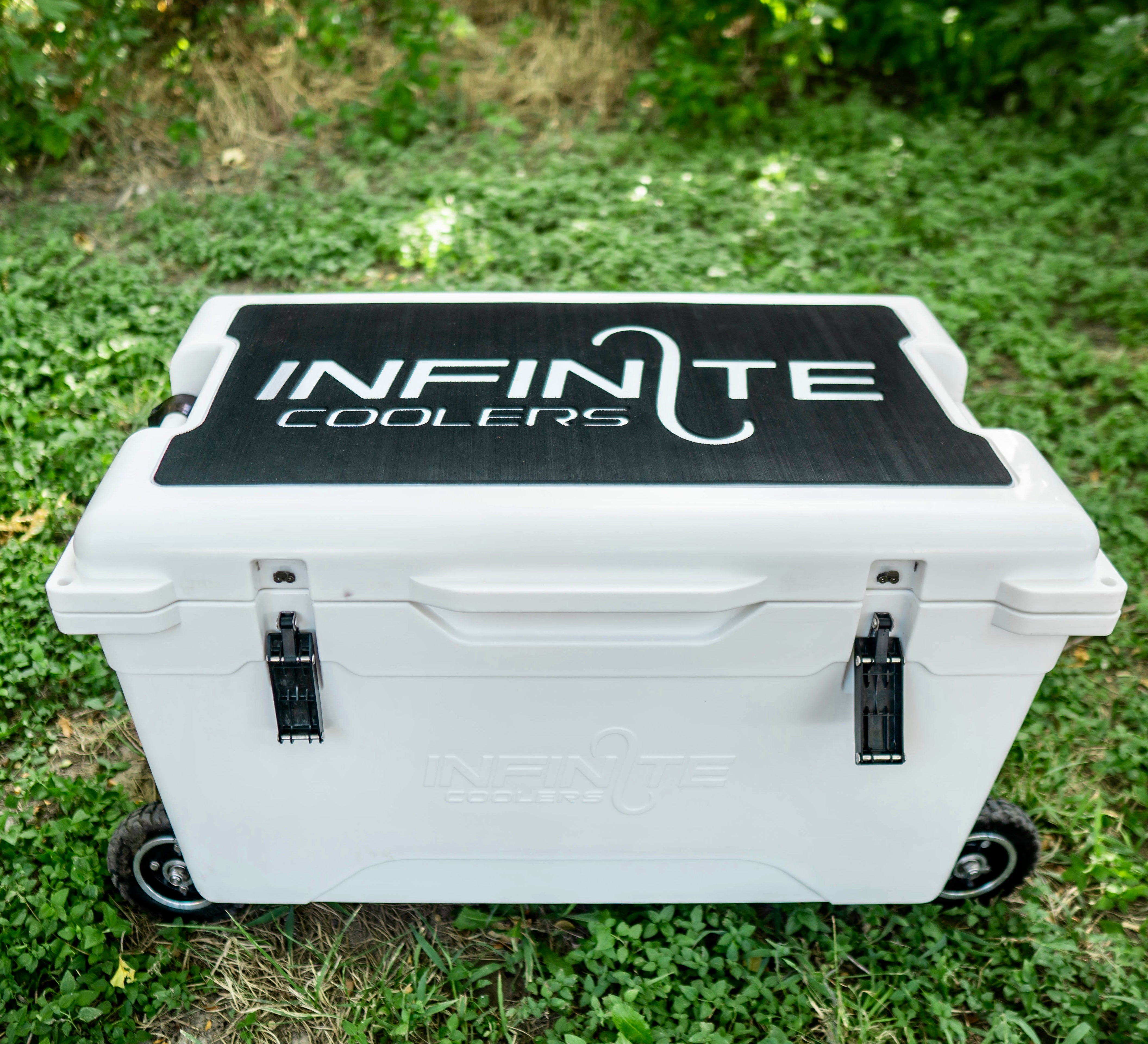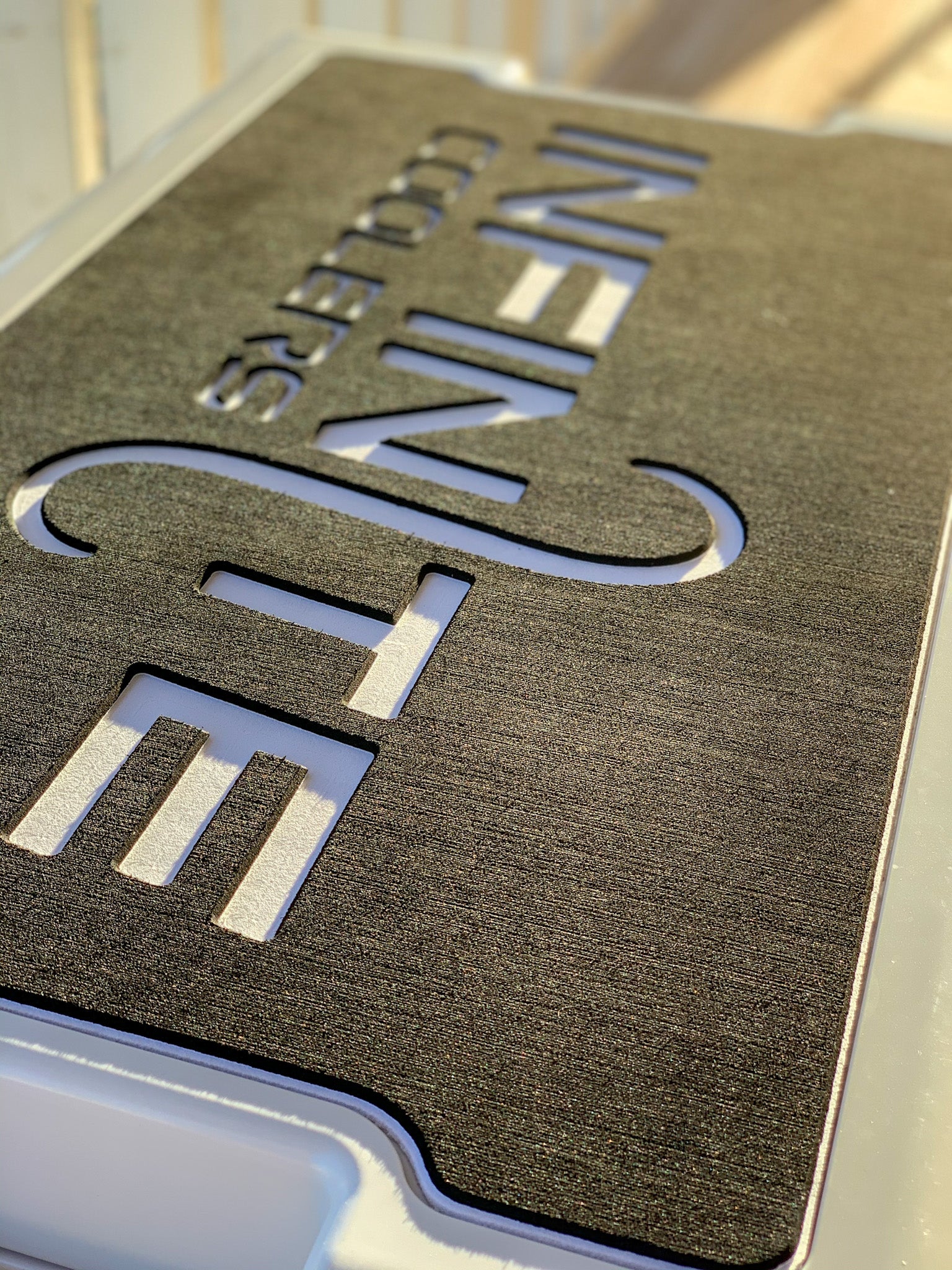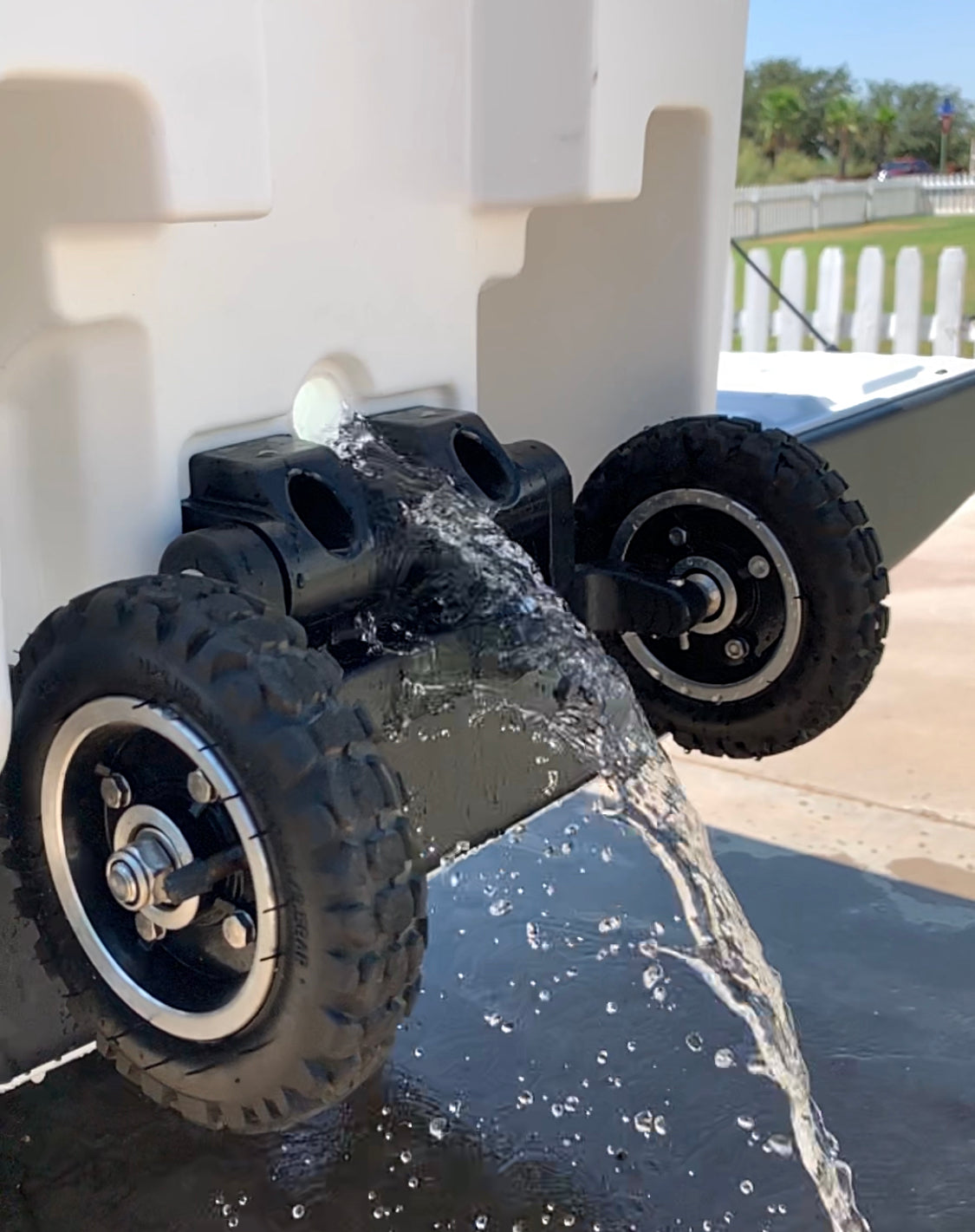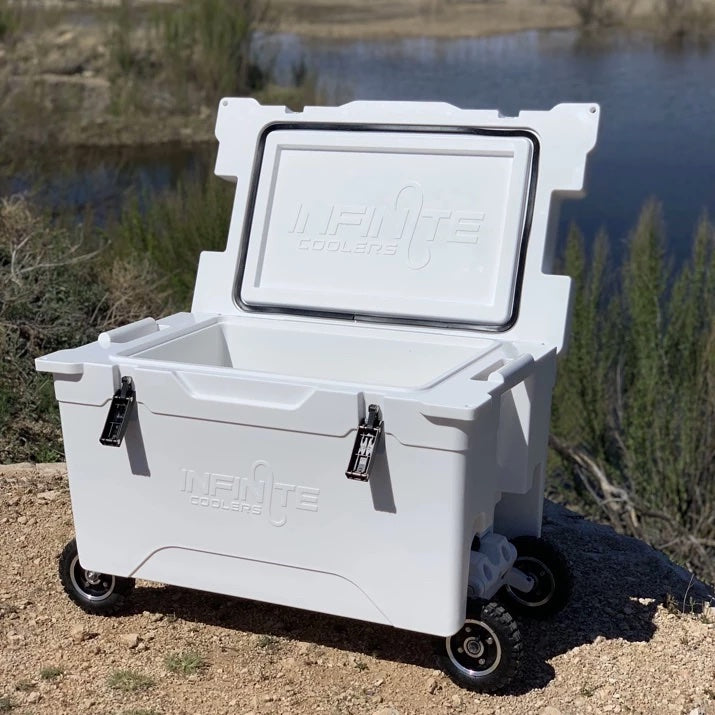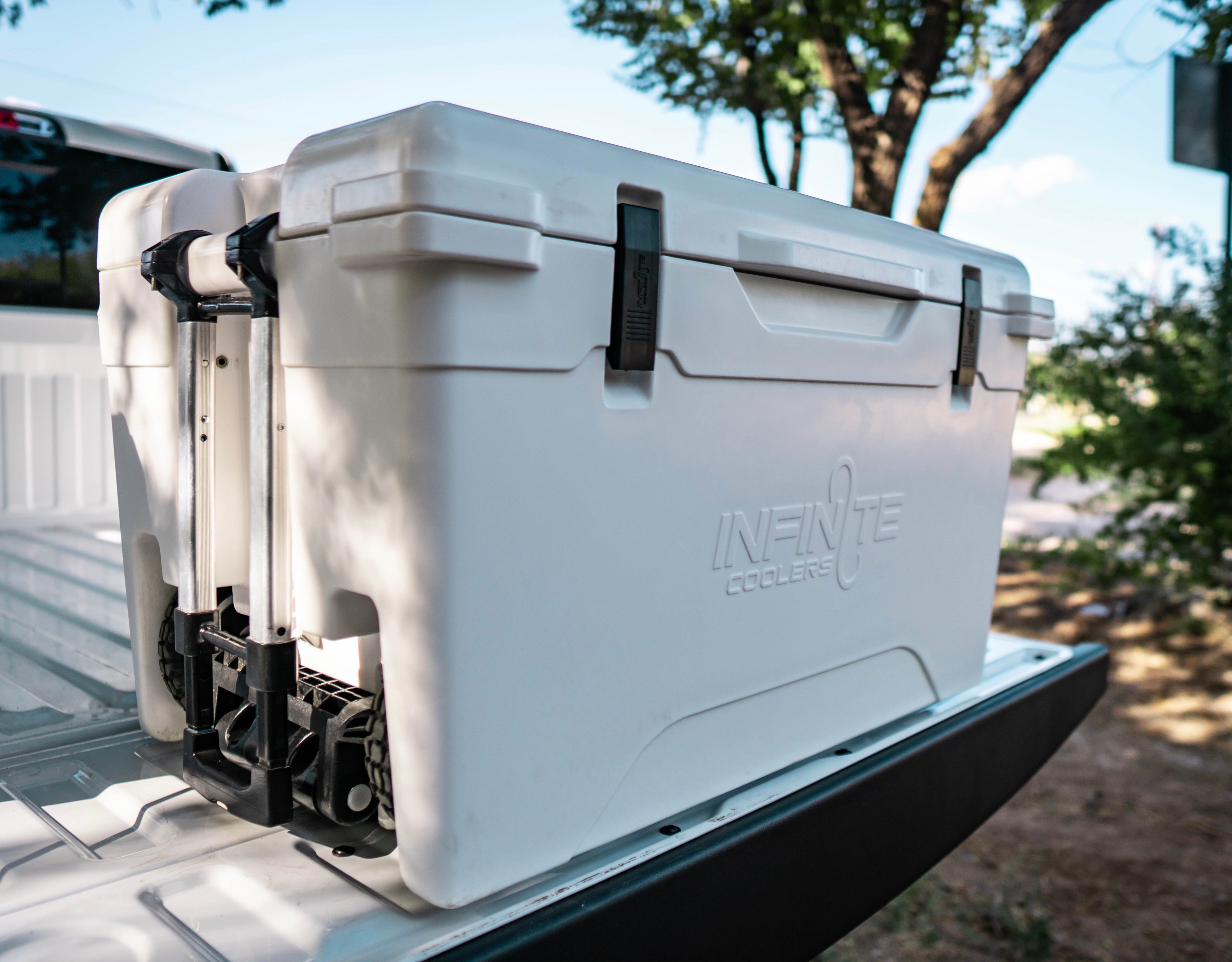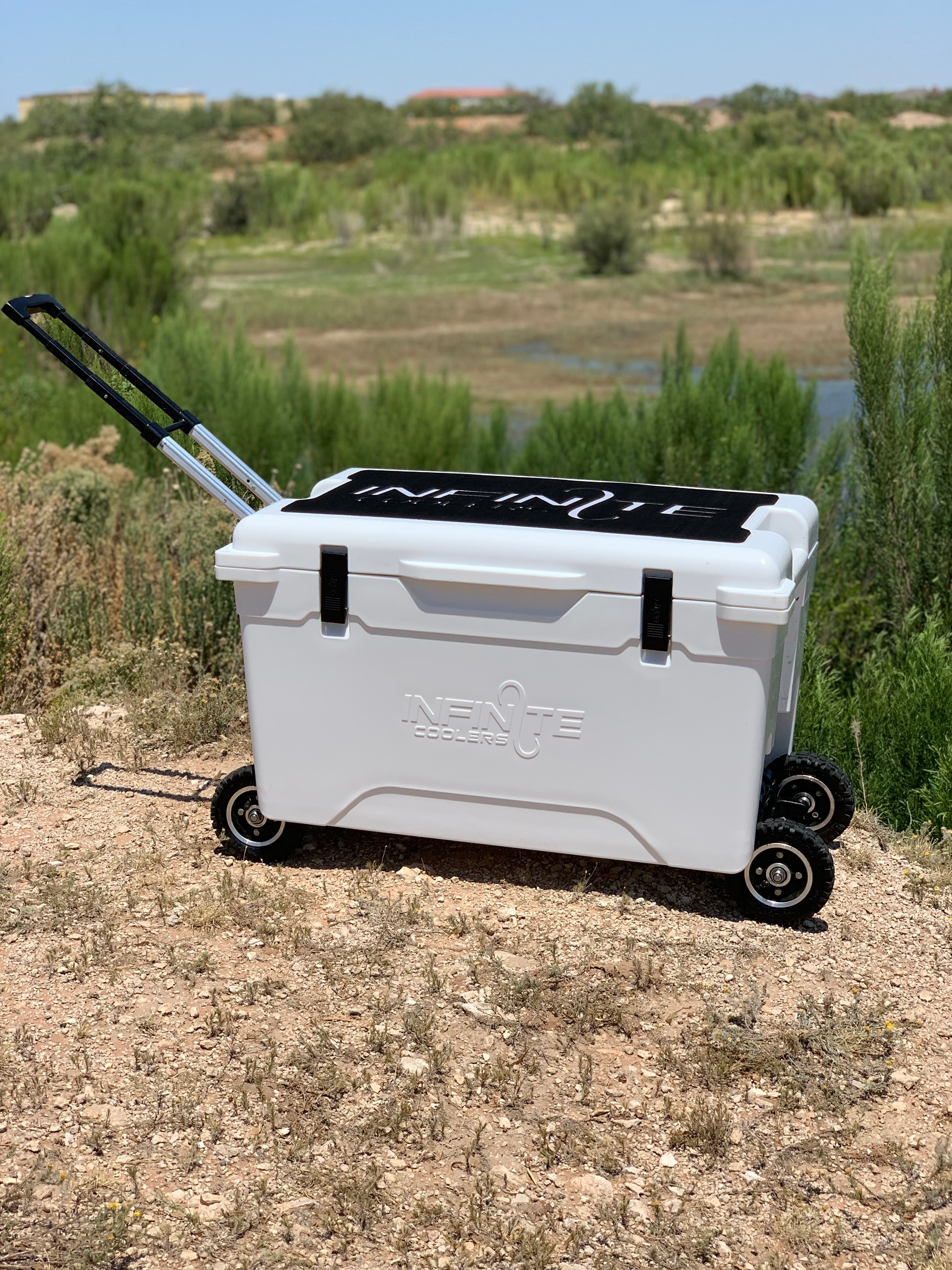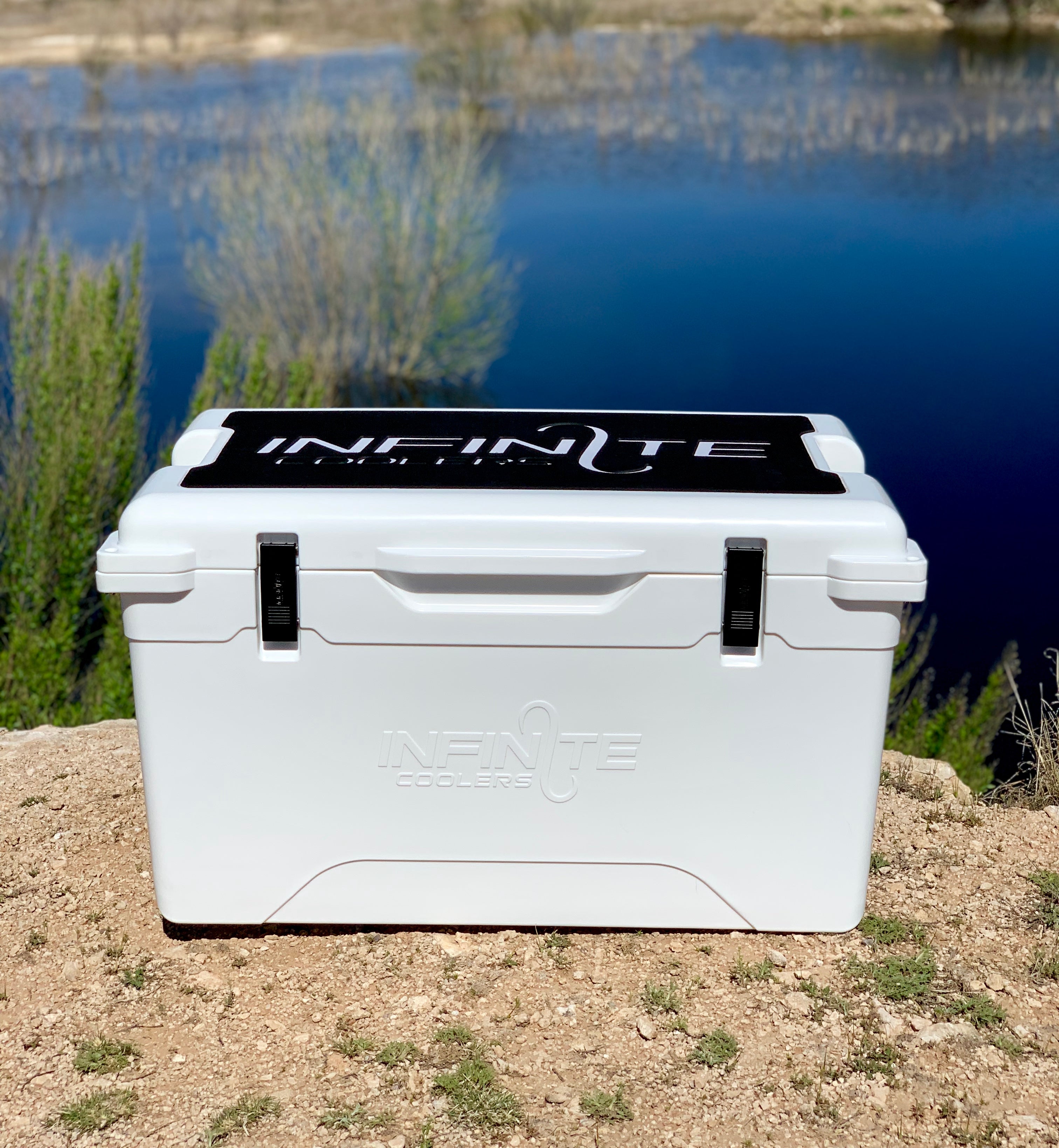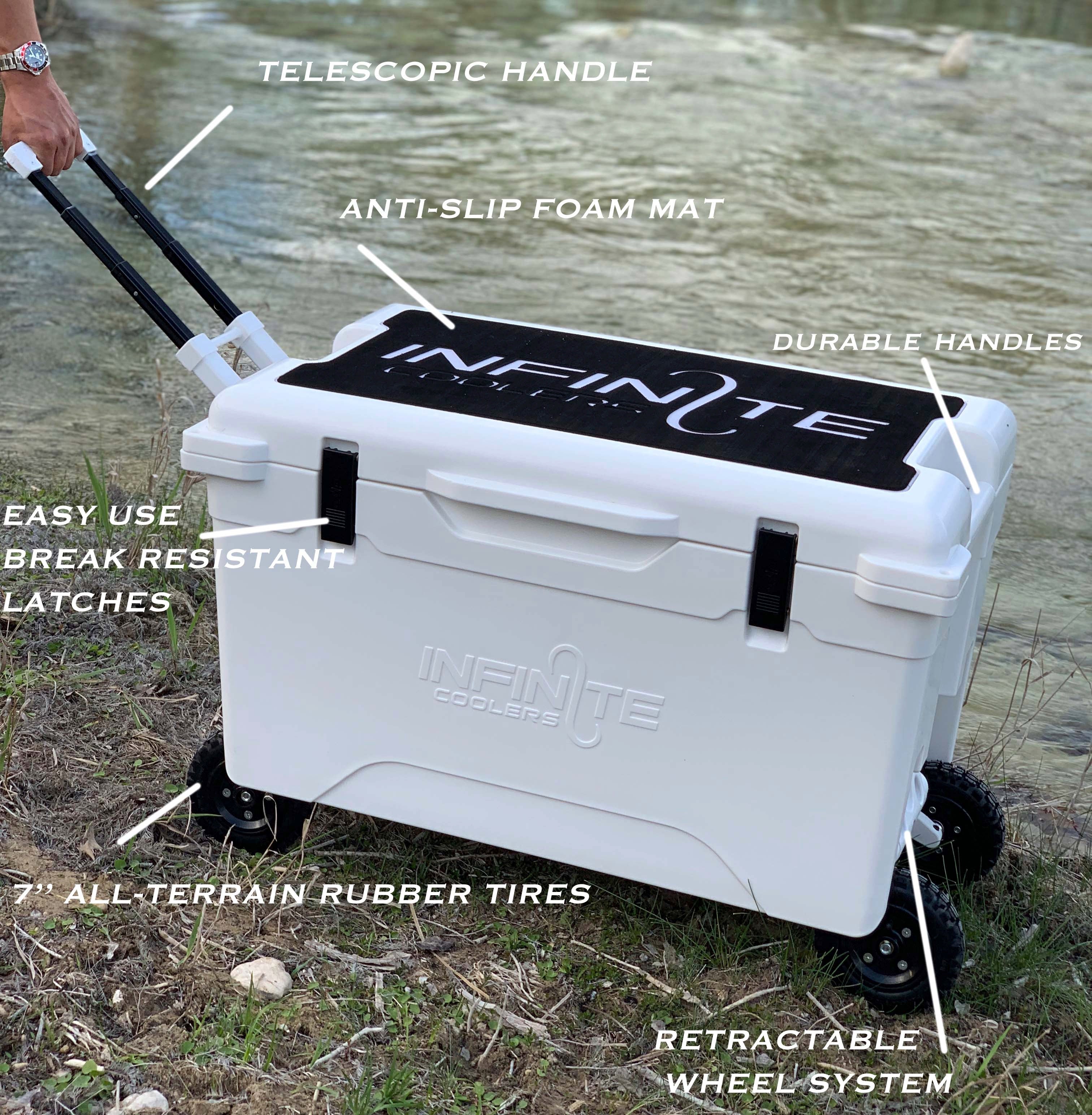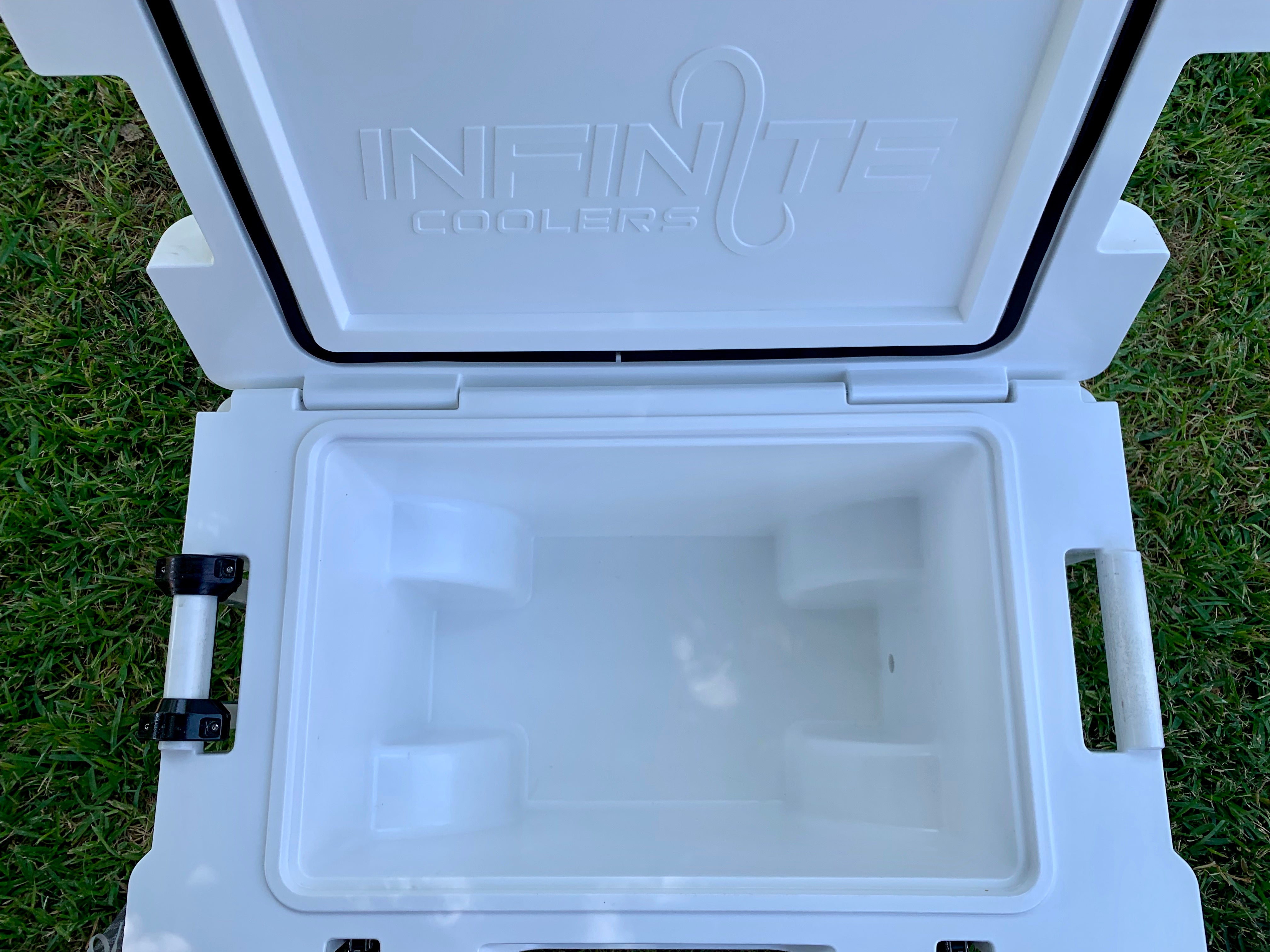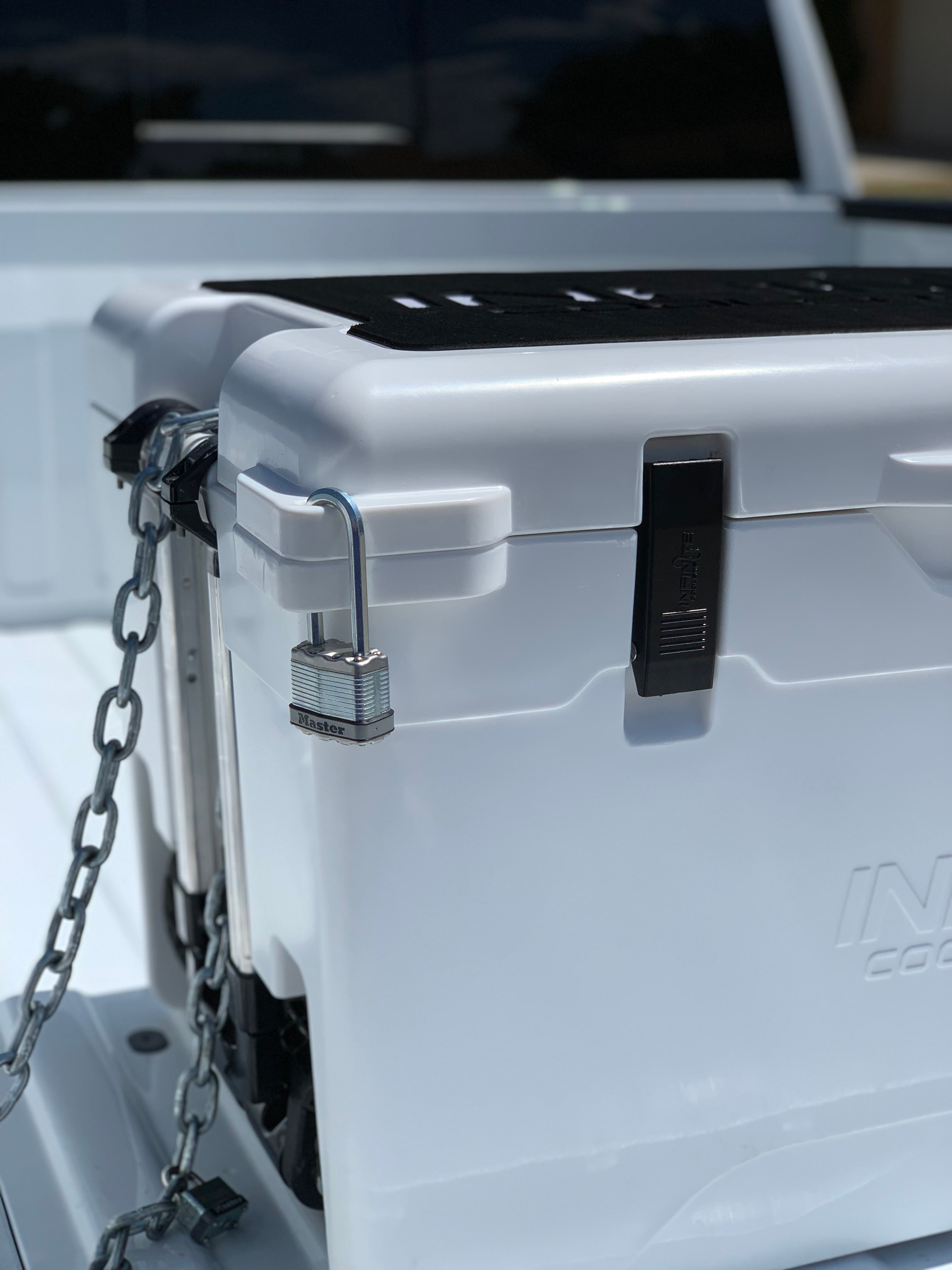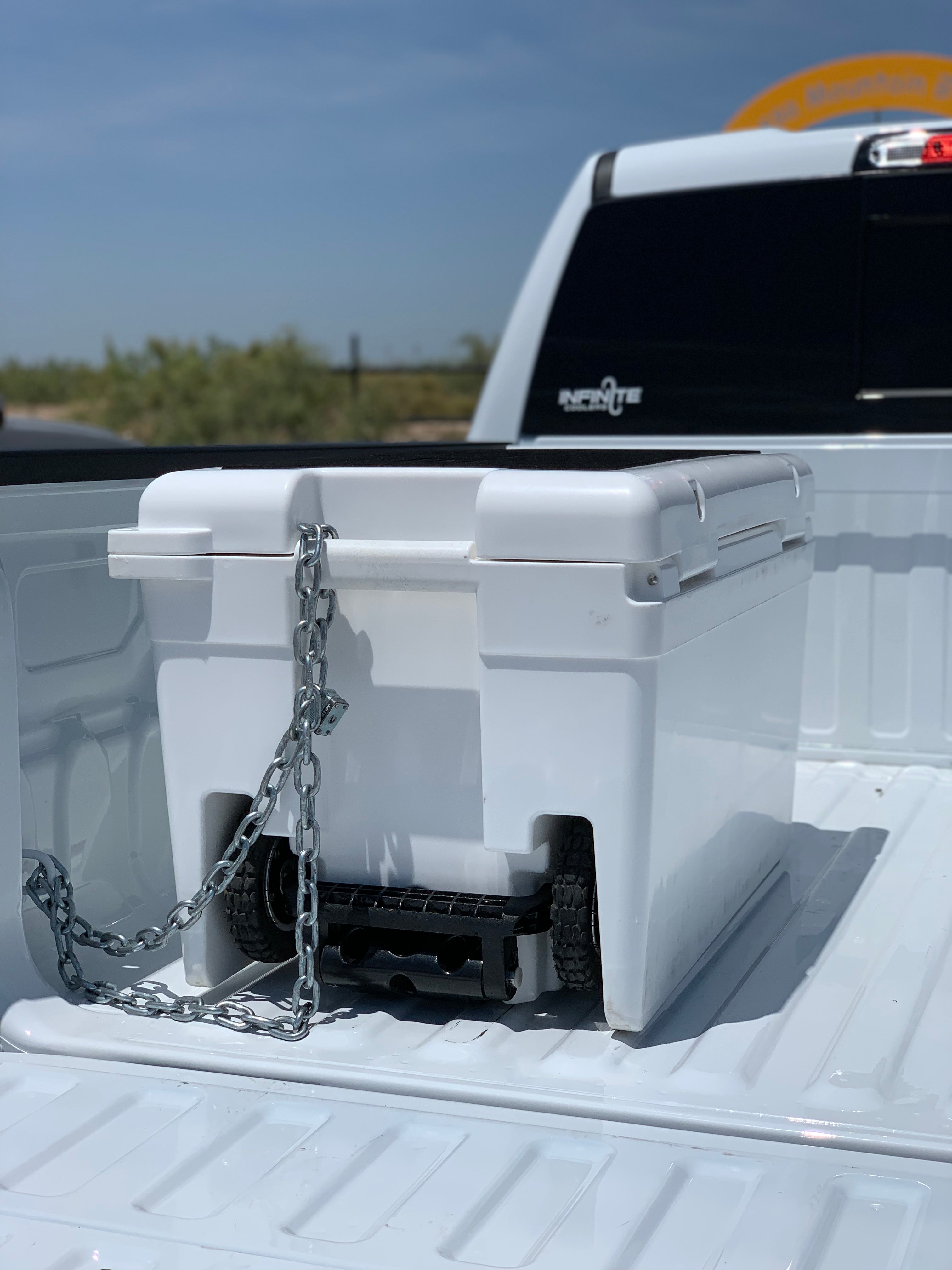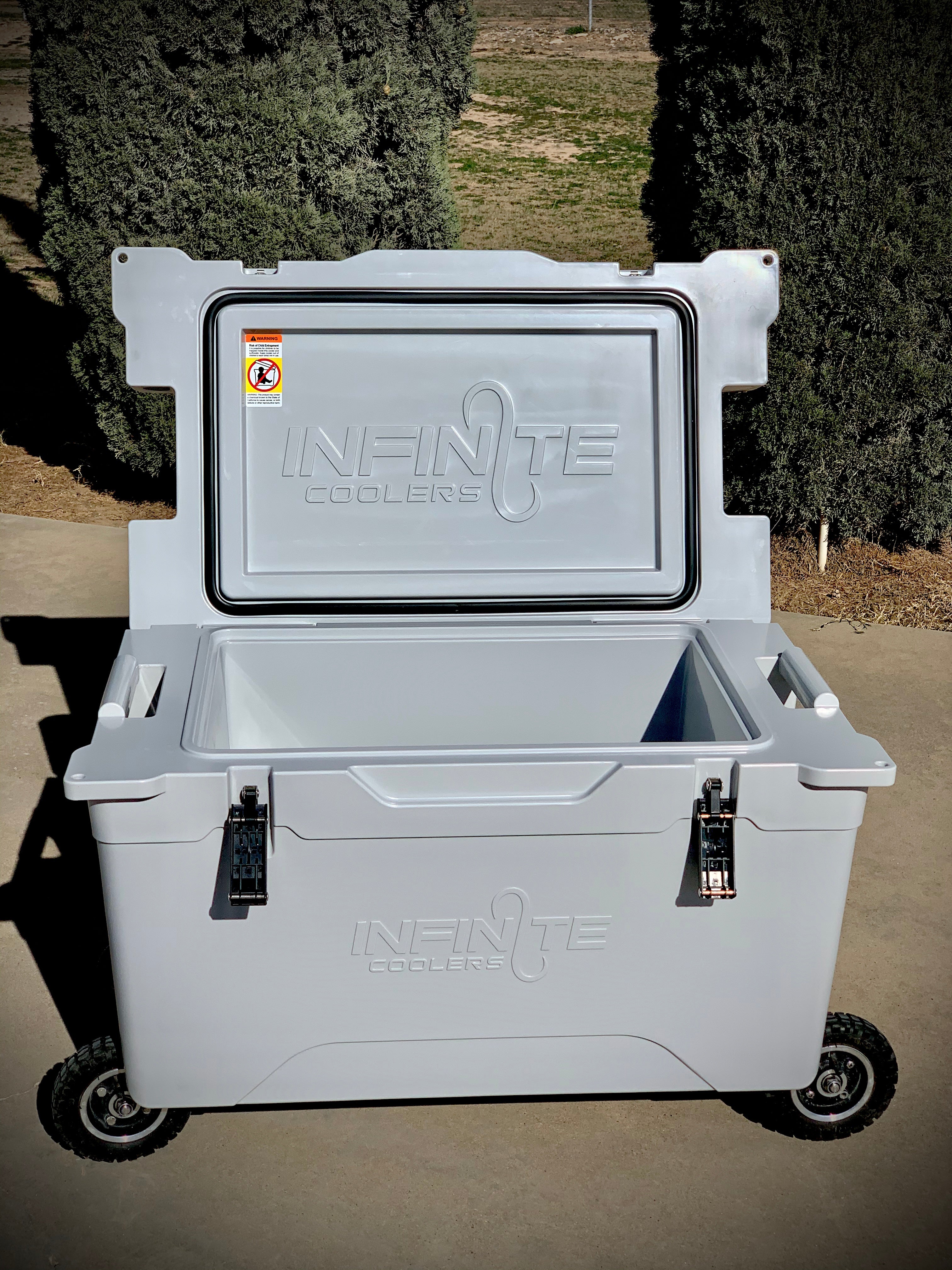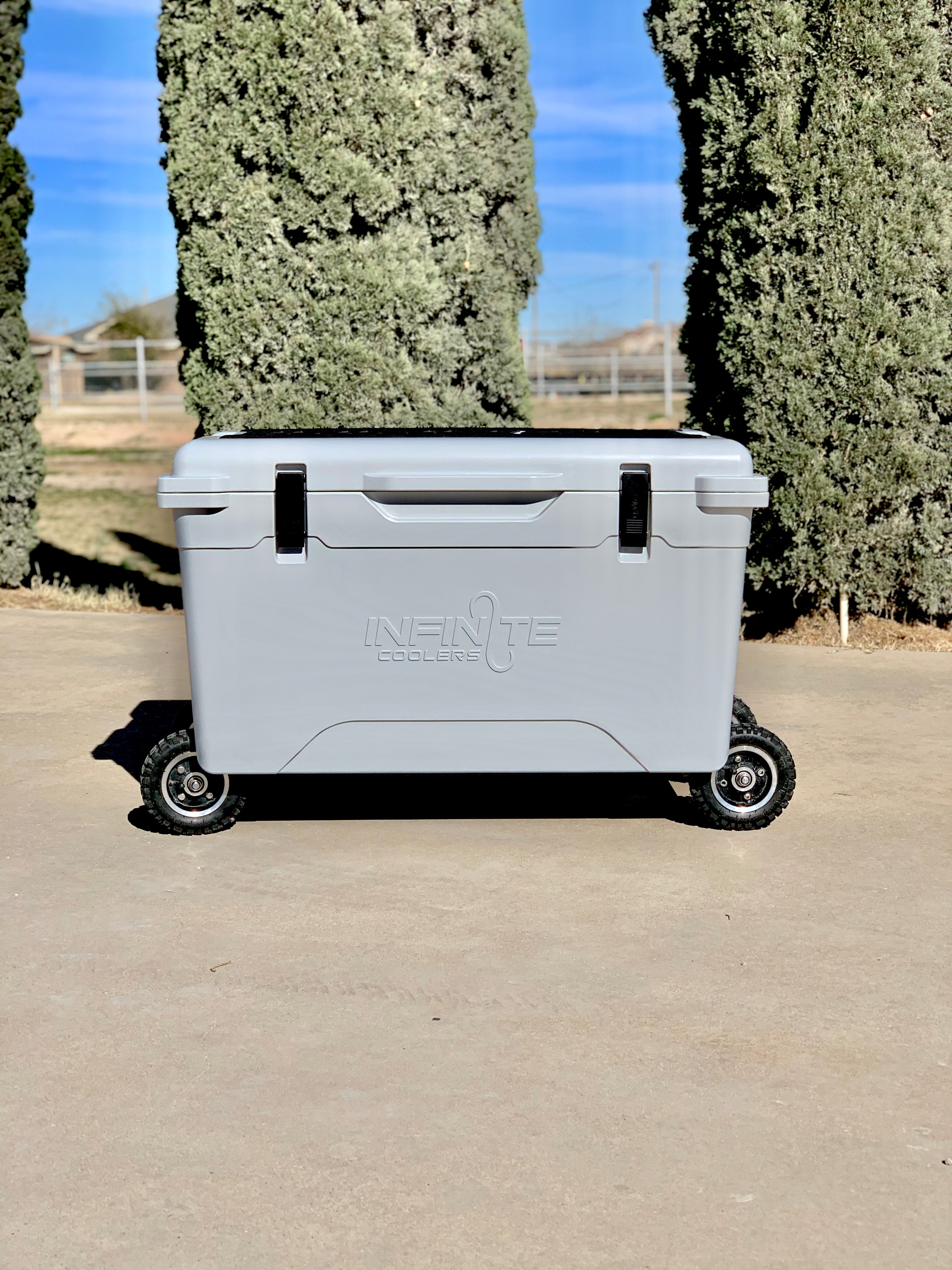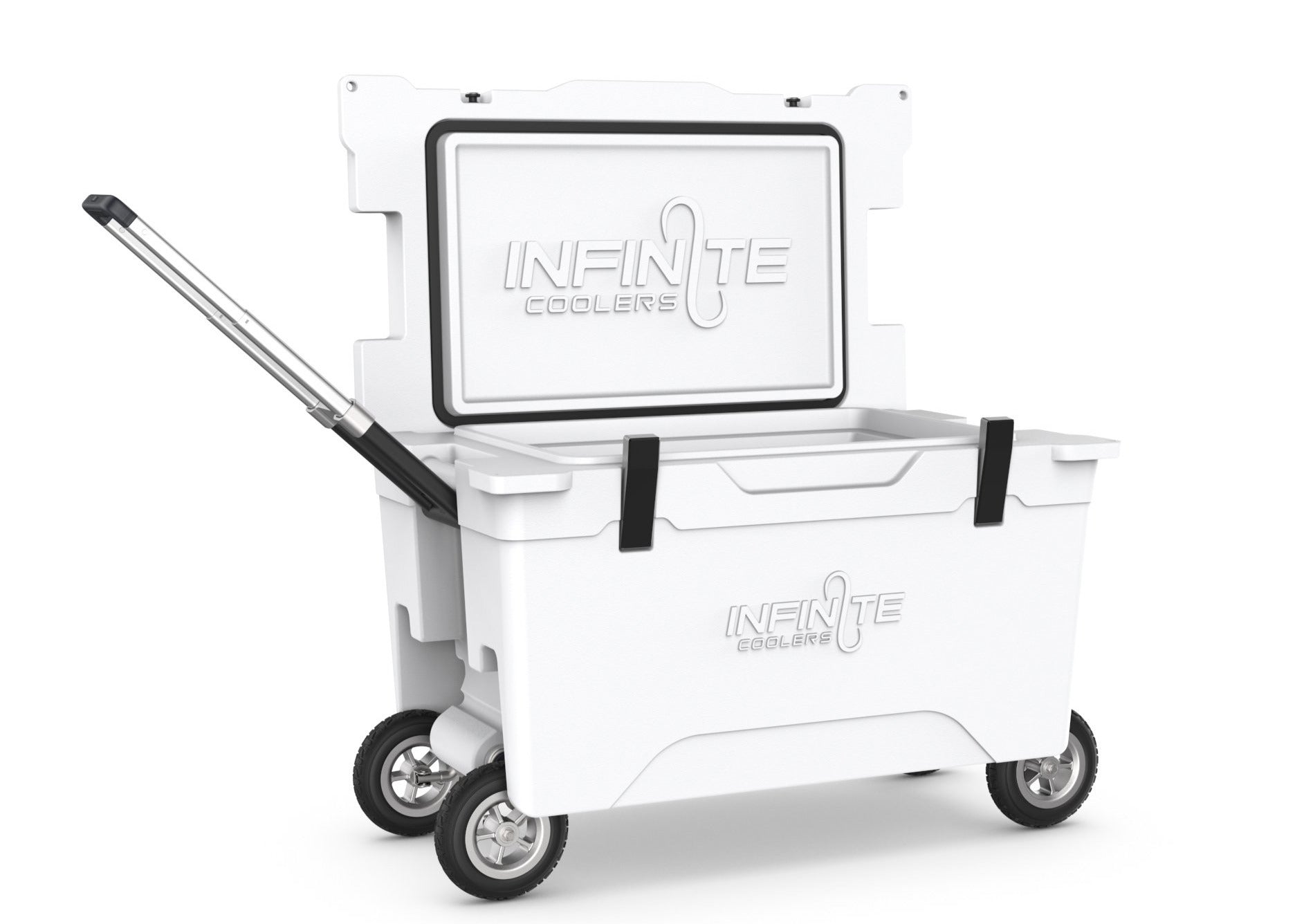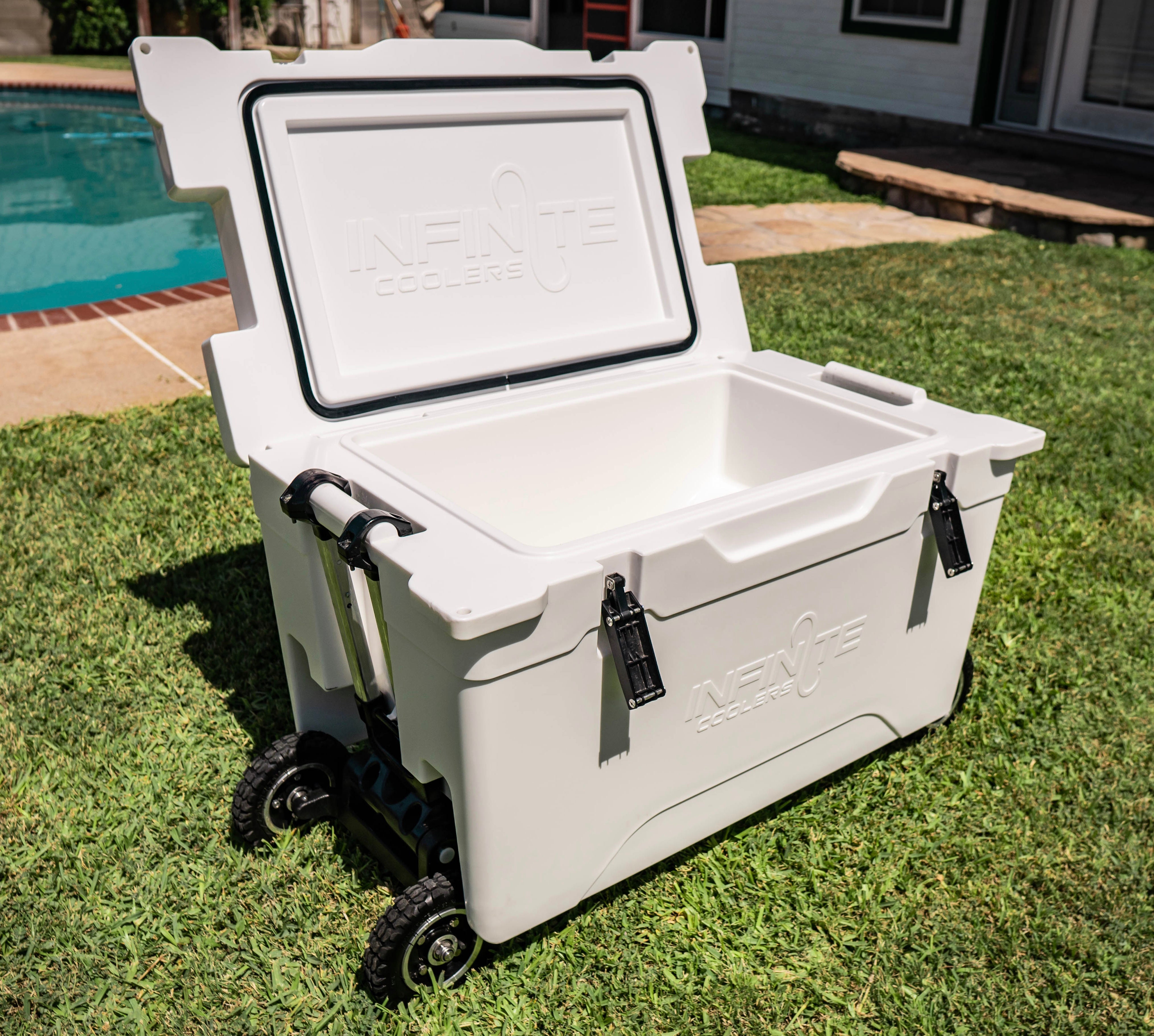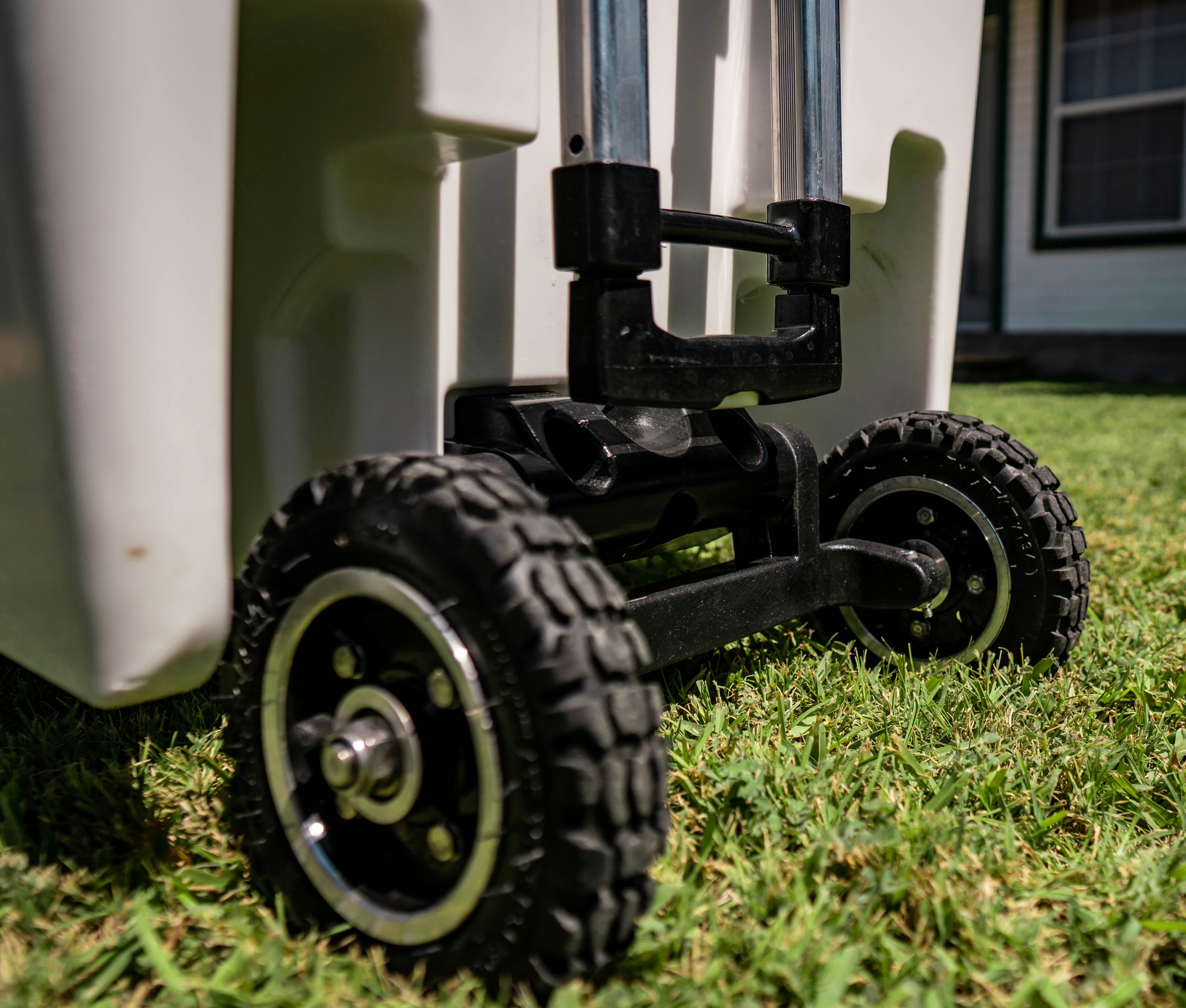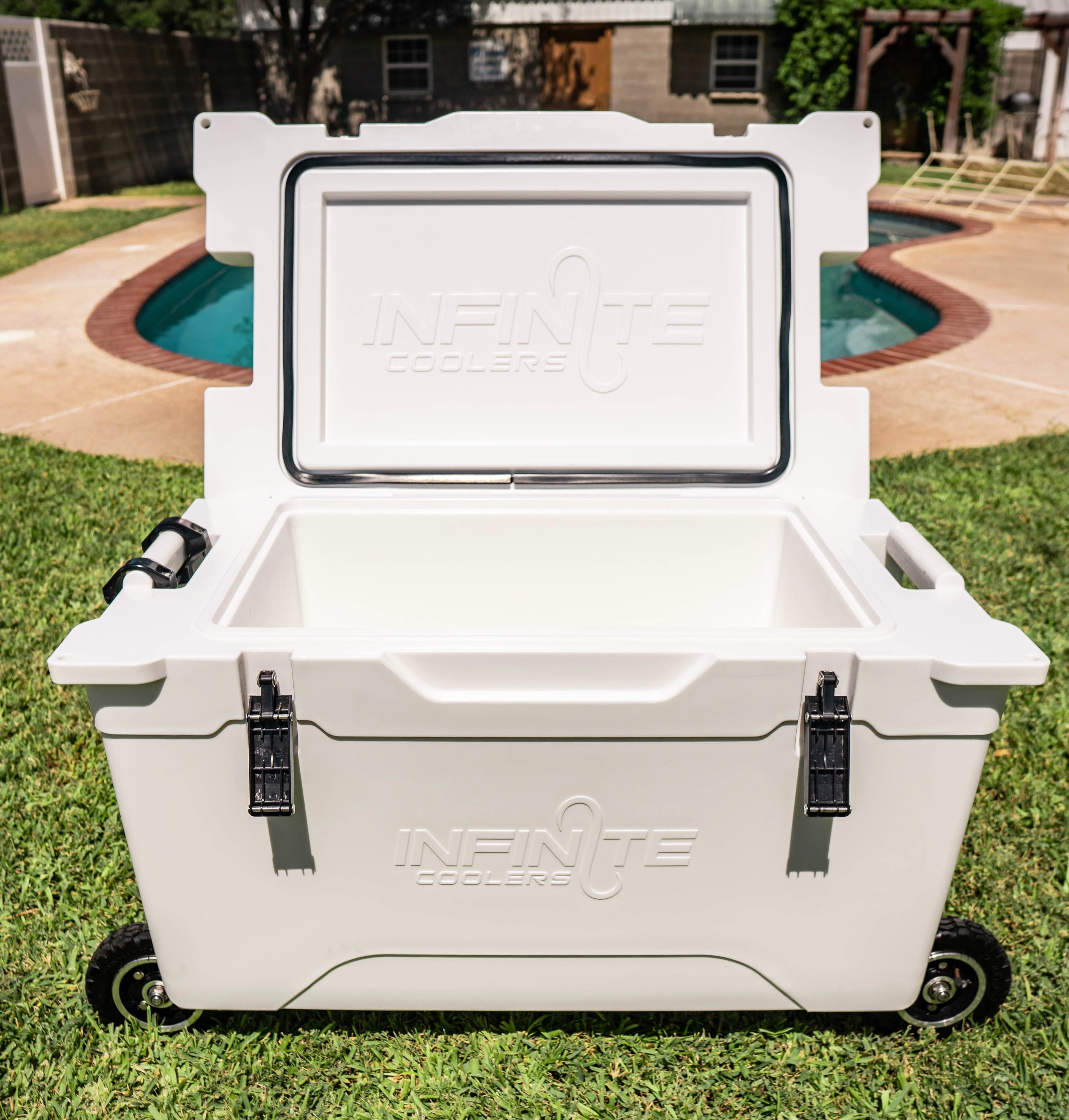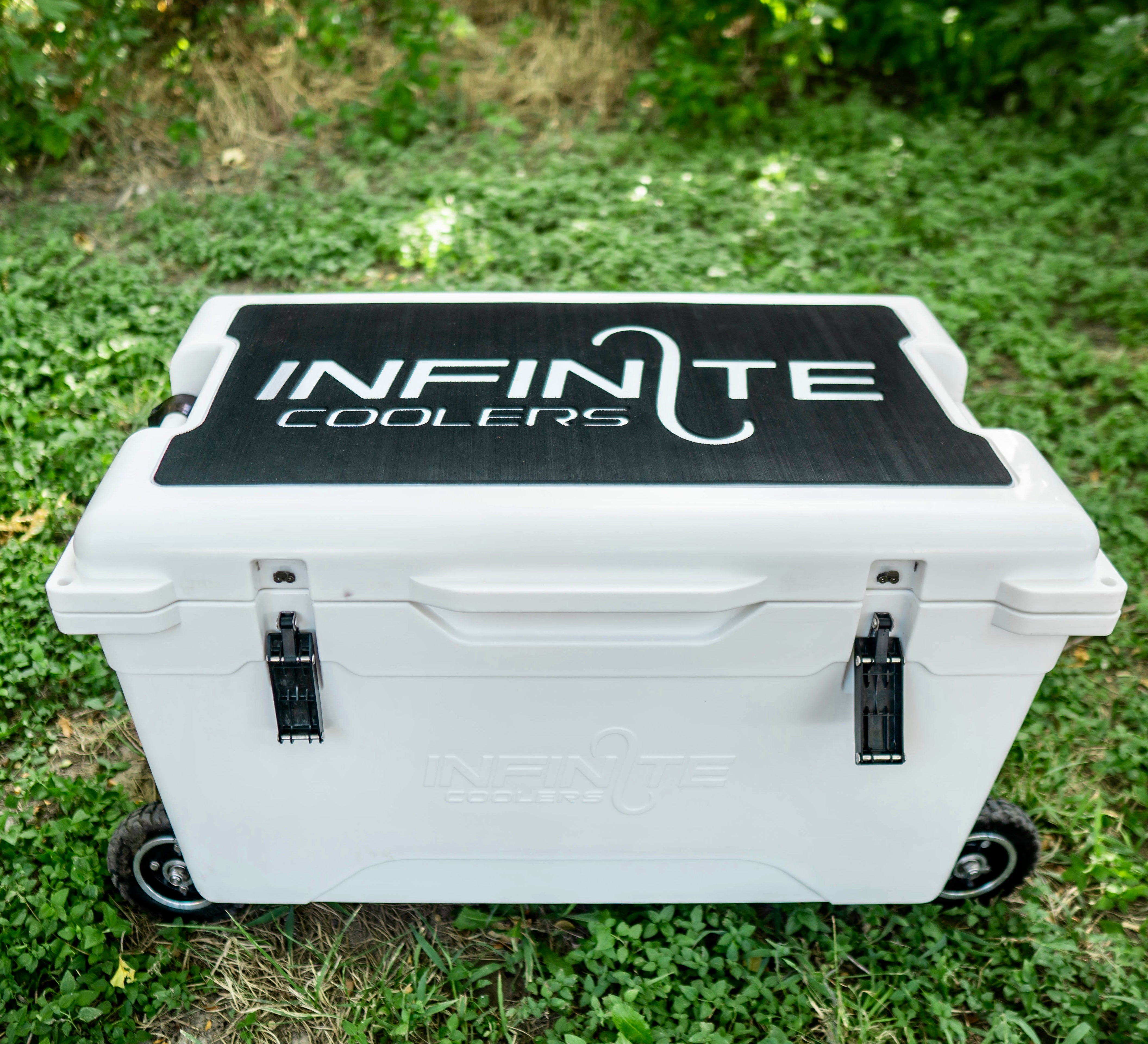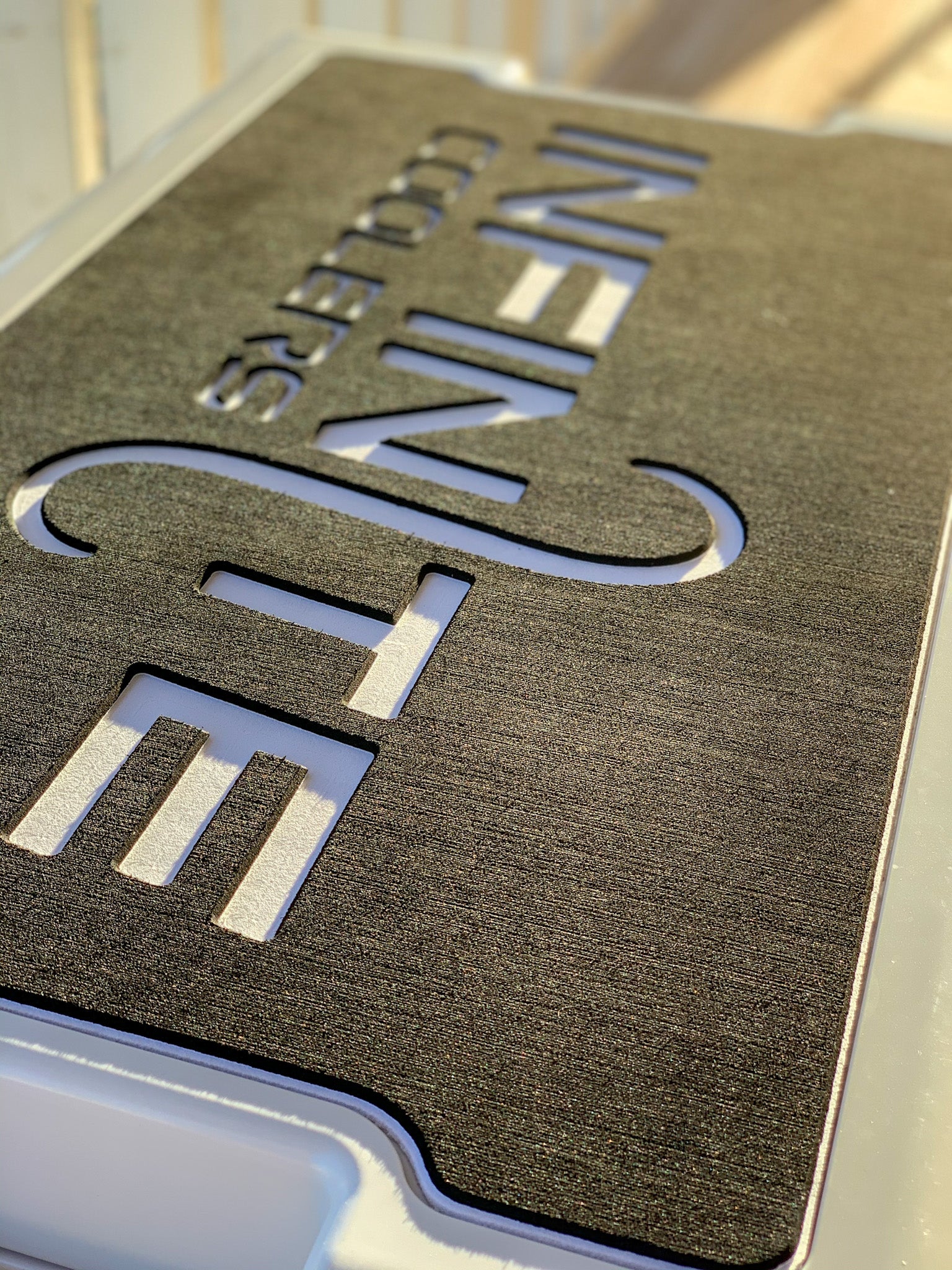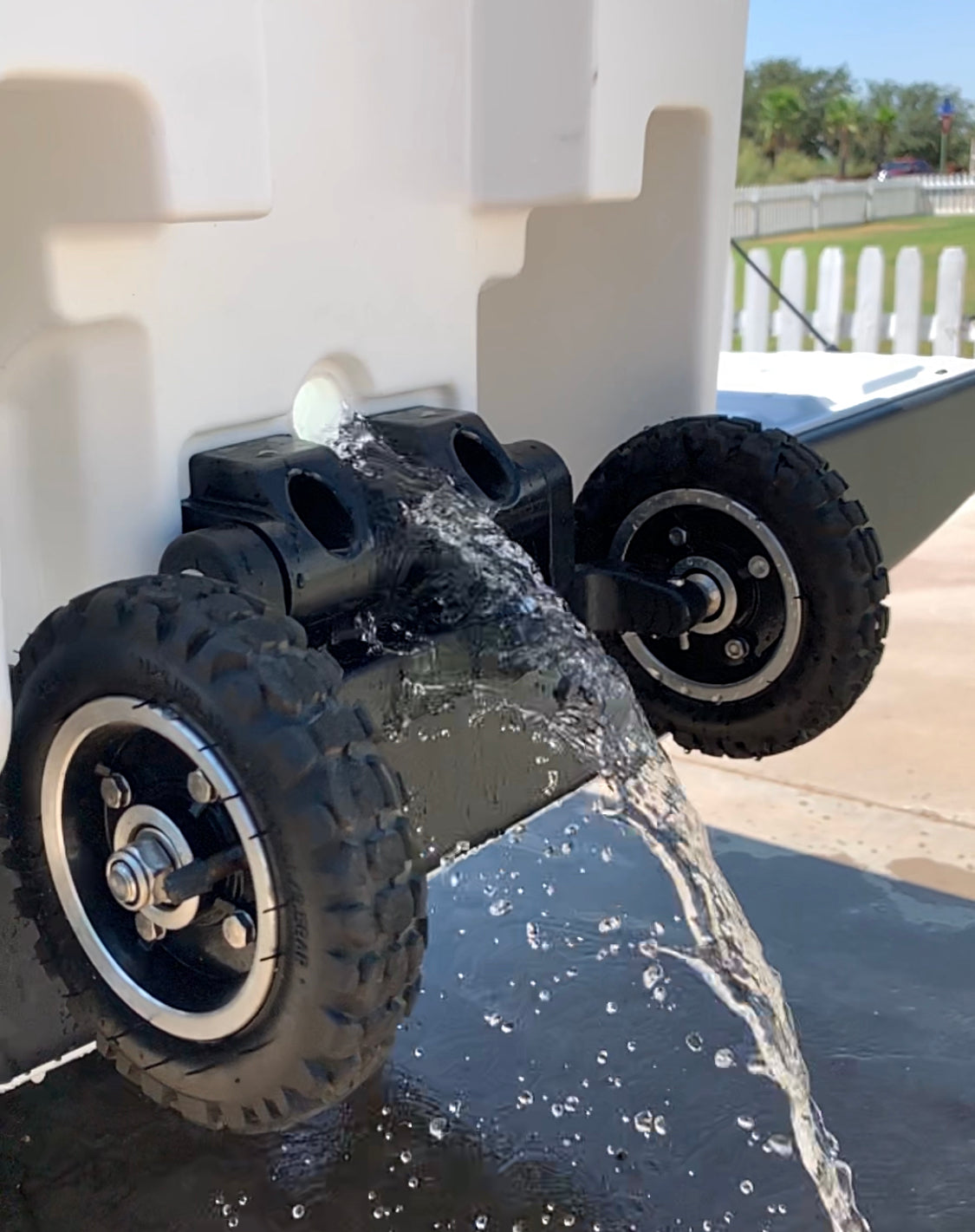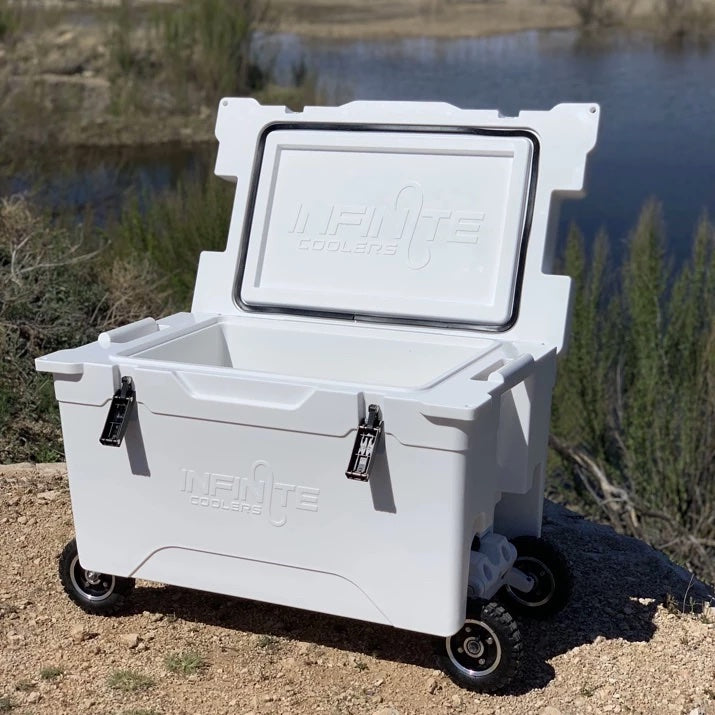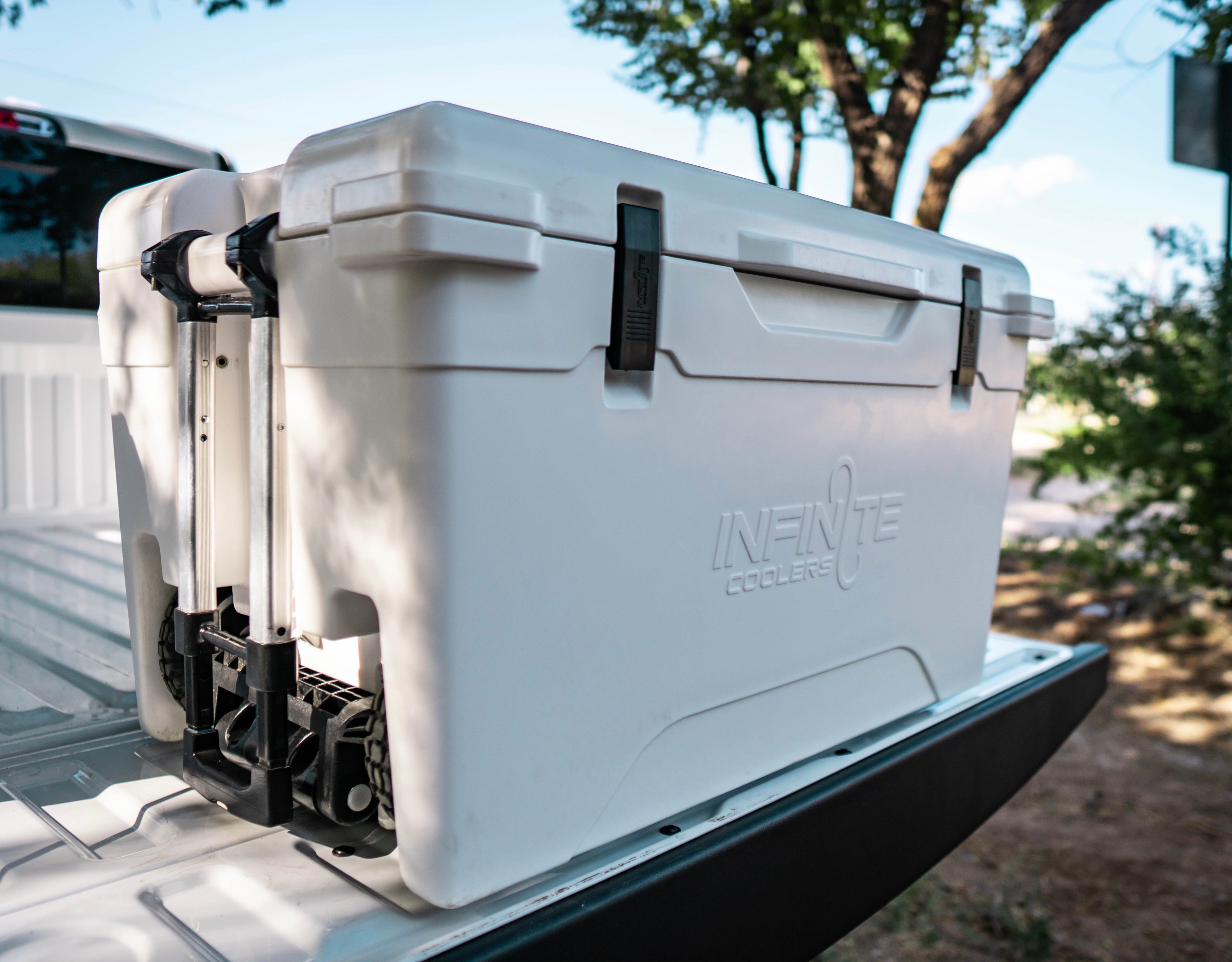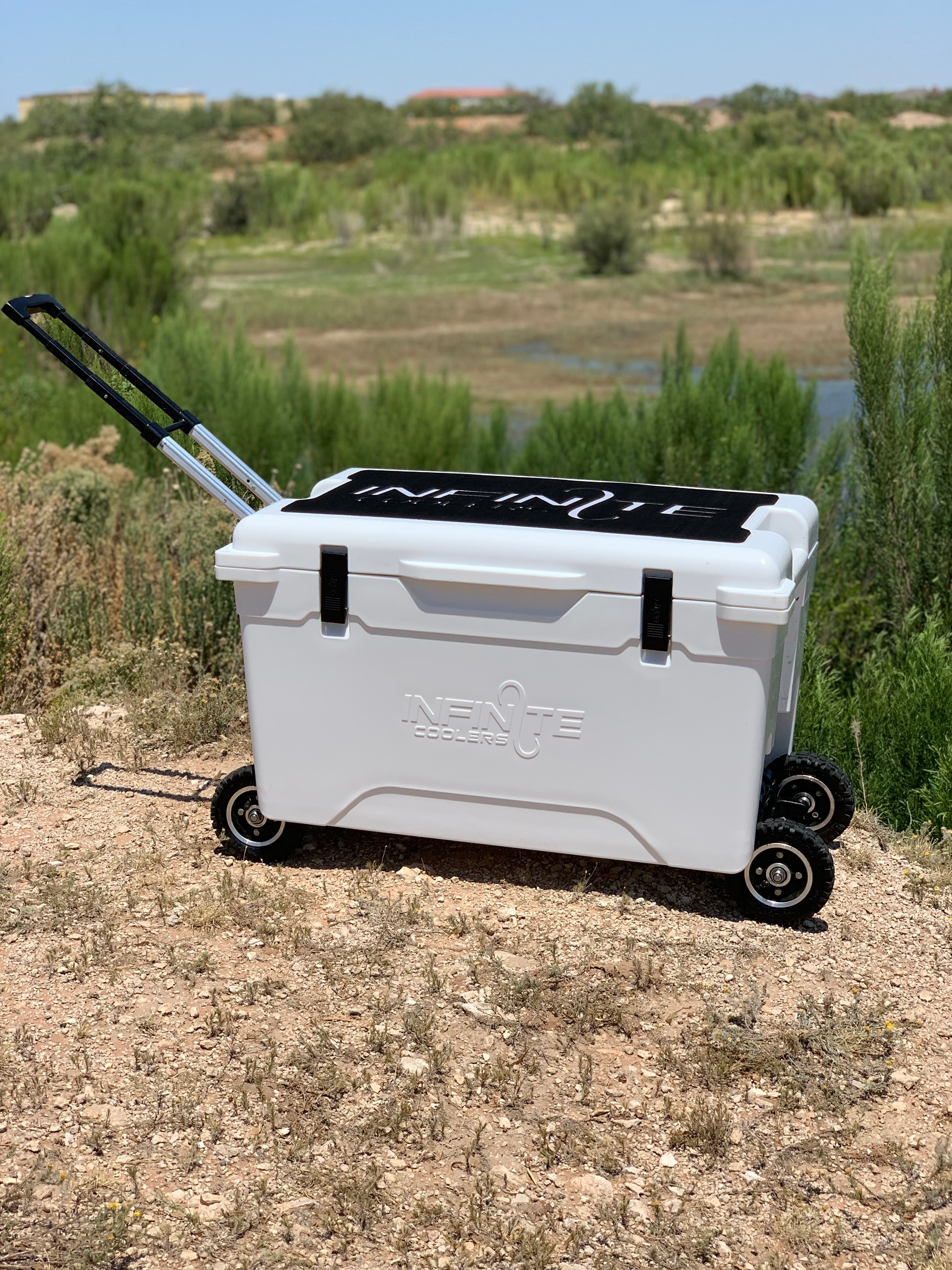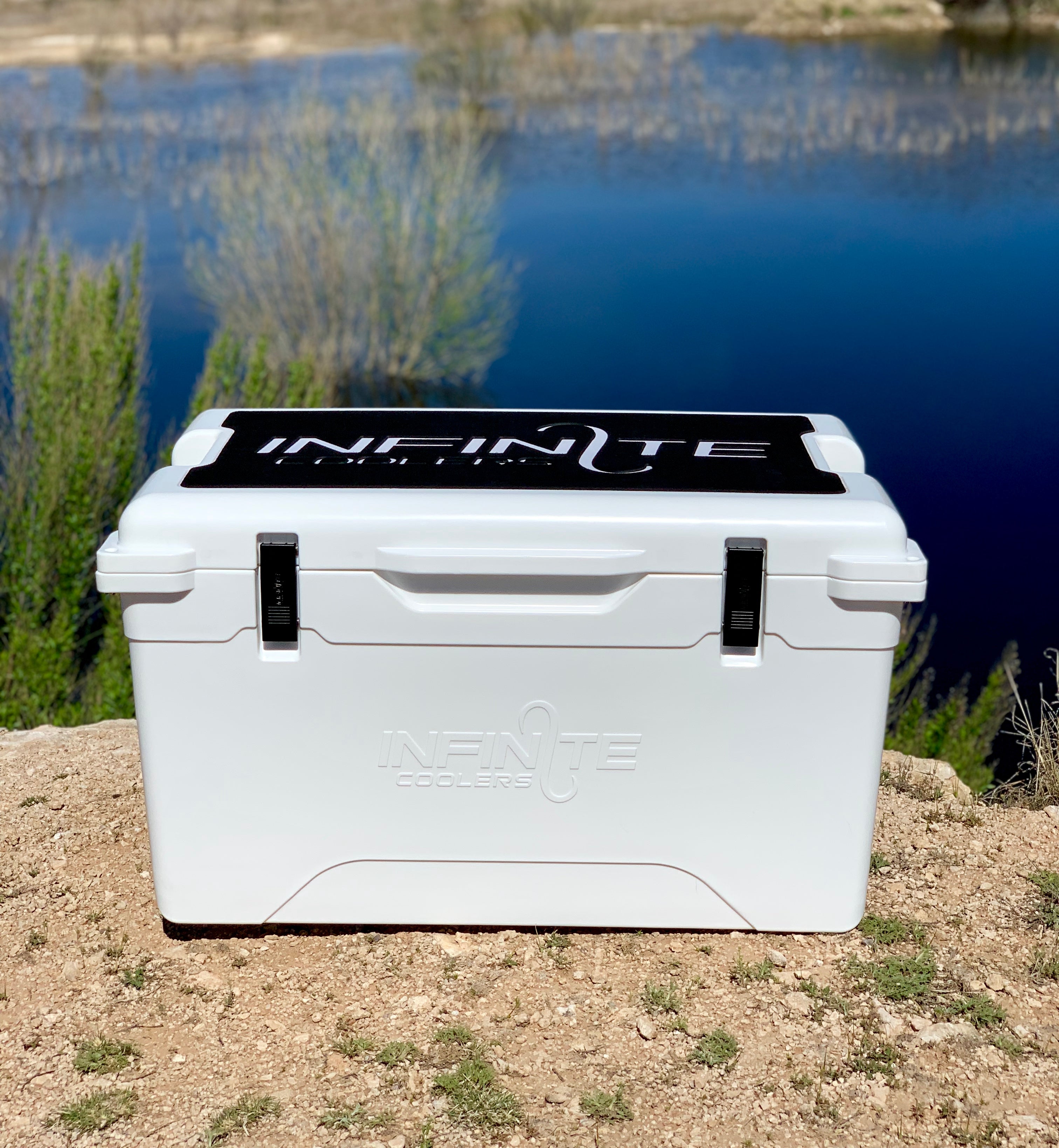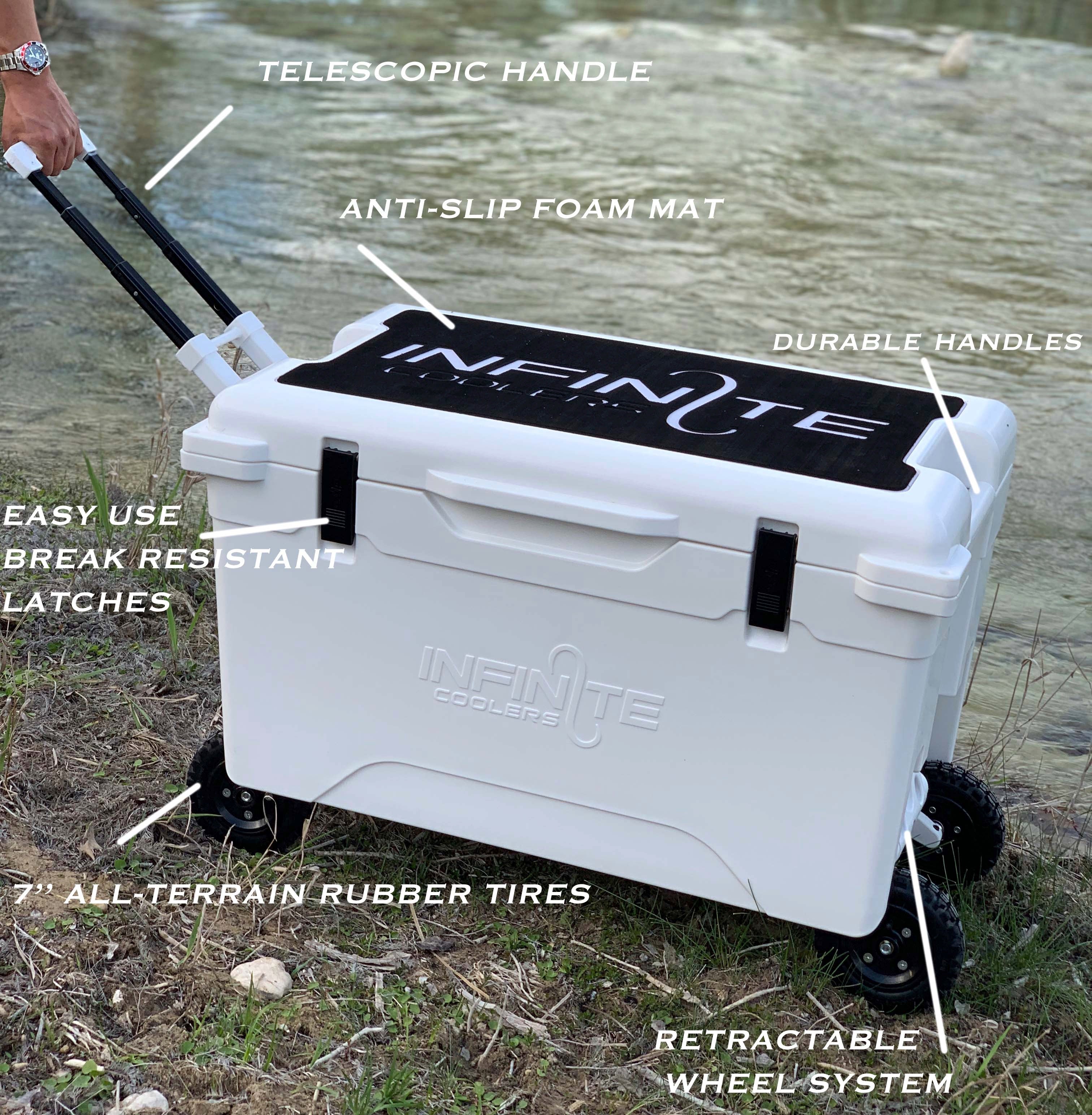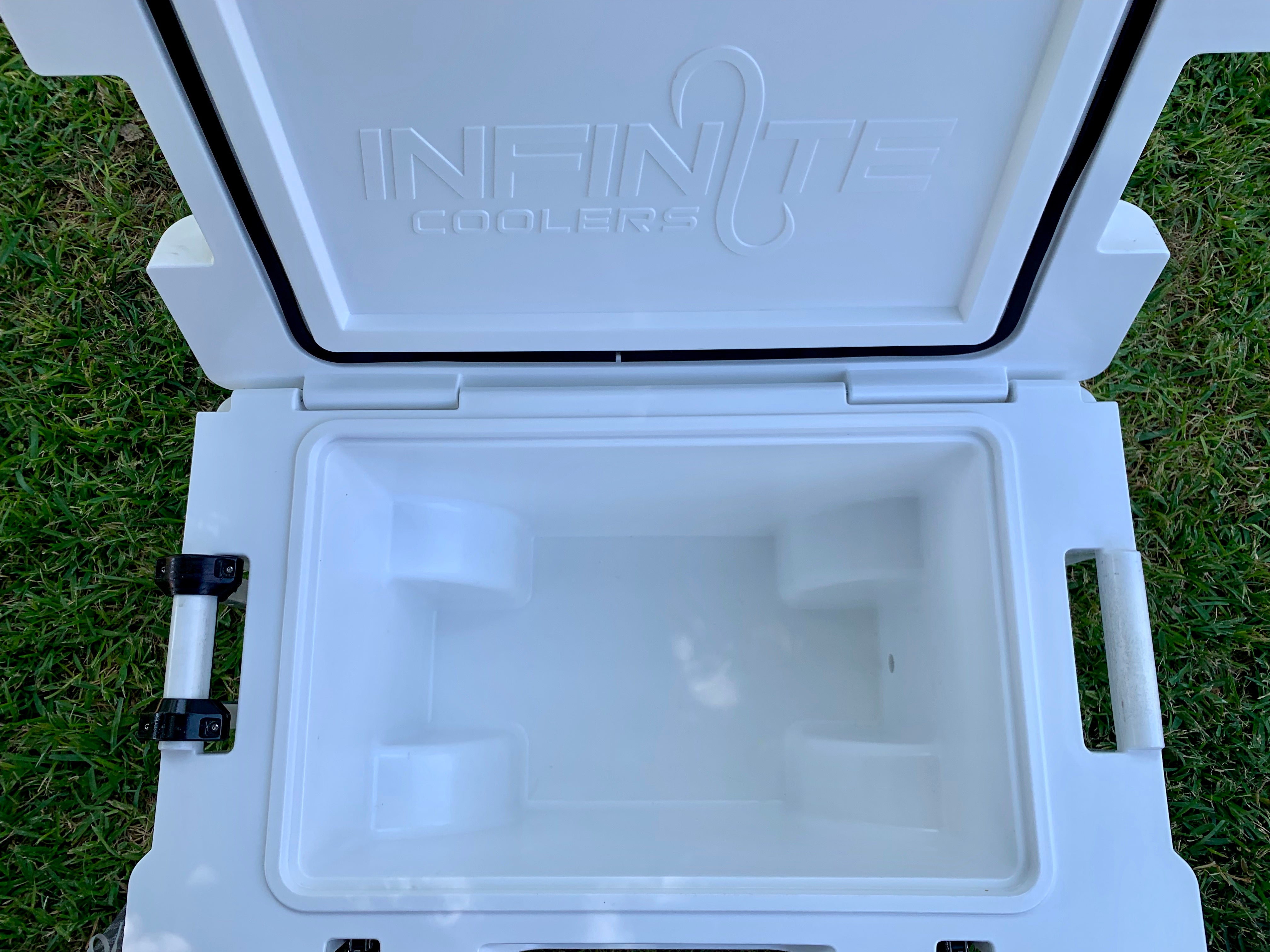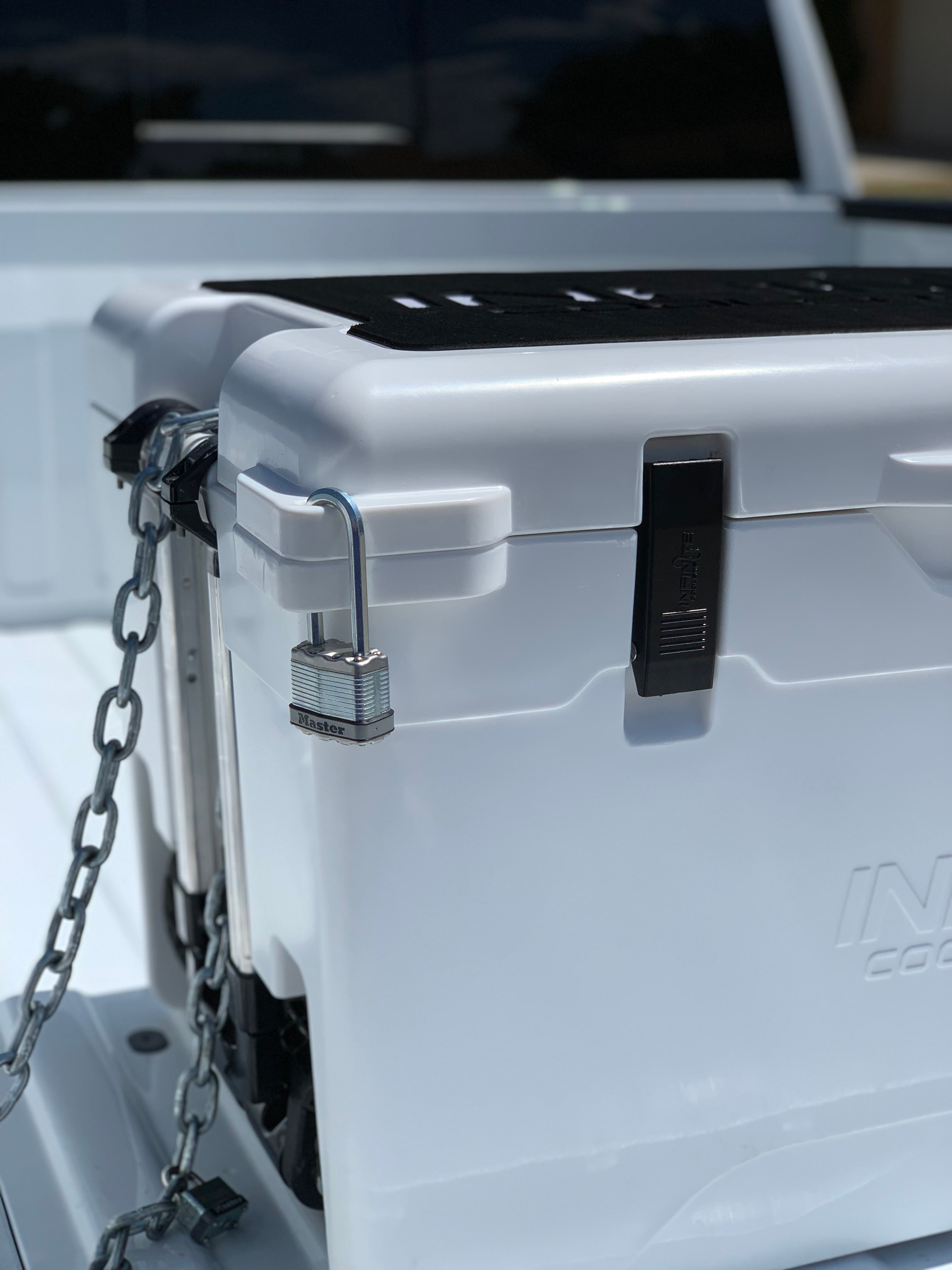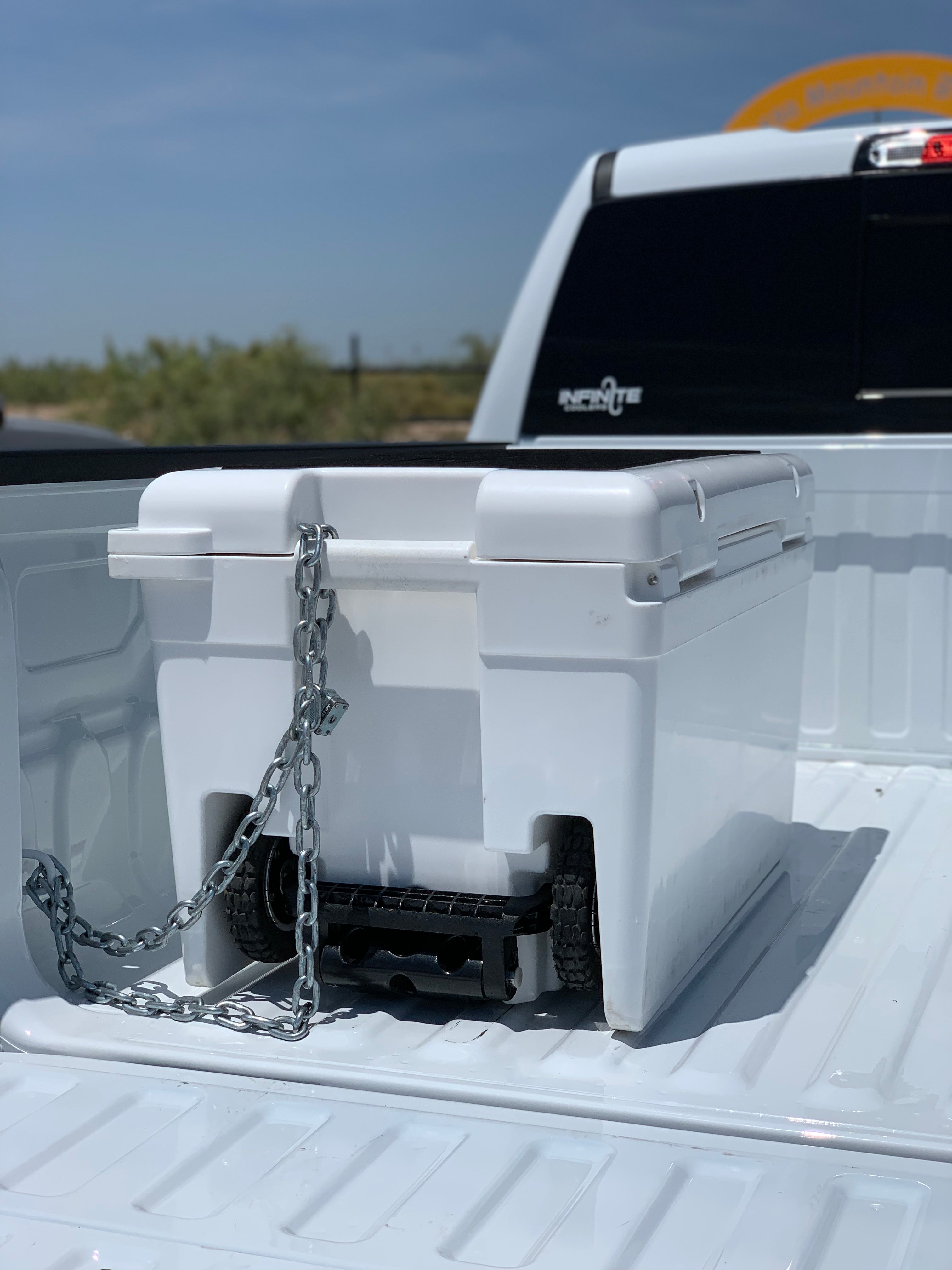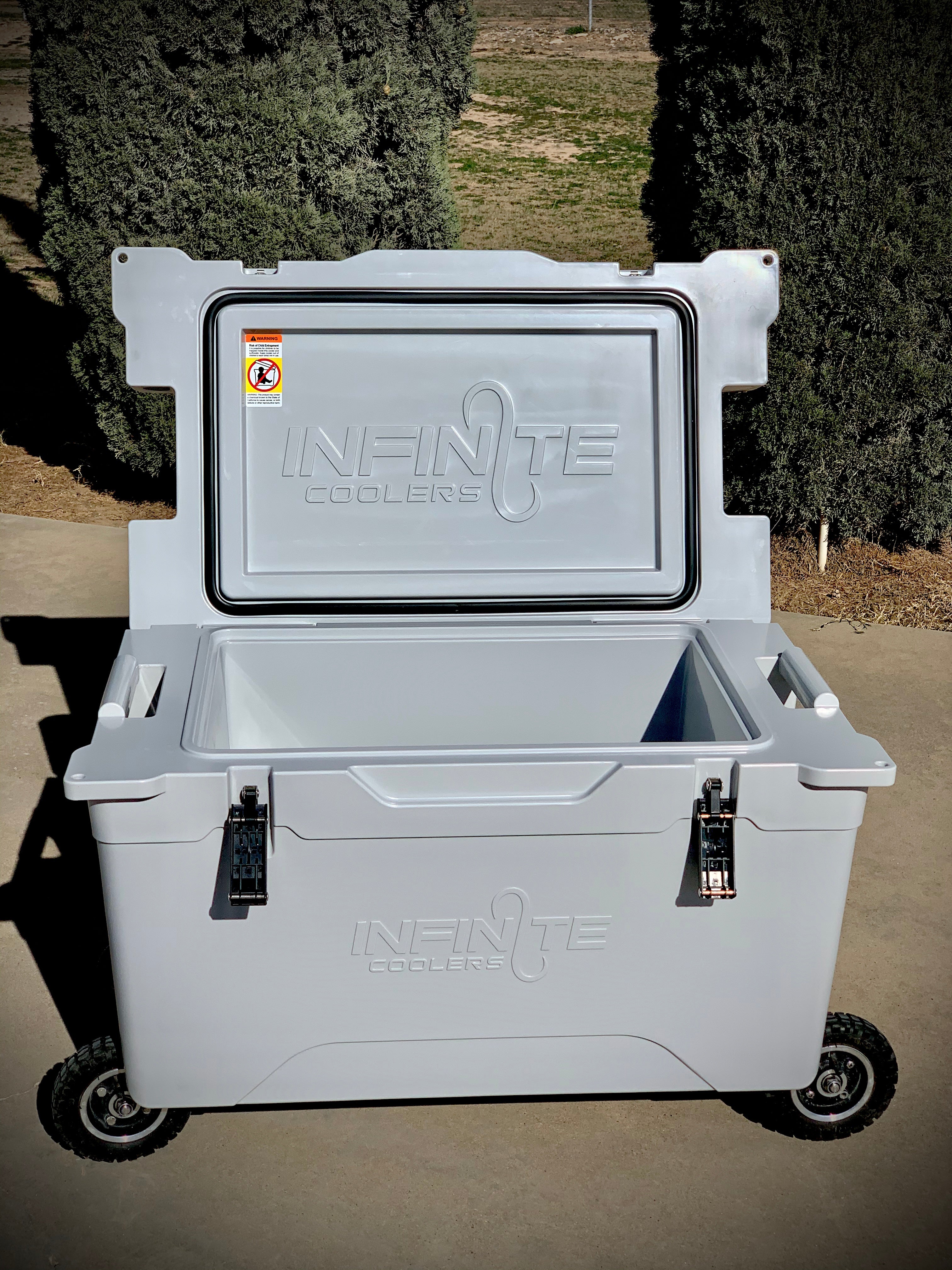 Infinite All Terrain Series Cooler 55 Quart
*SEE DETAILS BELOW*
The Days of Carrying Your Heavy Cooler Are Over!
The days of struggling to carry your heavy cooler are over. Infinite Coolers is proud to introduce the first ever all-terrain cooler with four retractable wheels. We designed this cooler for everyone. From your typical soccer mom to even the most extreme outdoor enthusiast.
Note: Never sit on cooler when wheels are deployed, doing so could result in injury, or product damage.  
Key Features:


Patent pending retractable wheel system 


Front wheels rotate for better steering capabilities 


Aluminum Telescopic Handle


EVA Foam Integrated Anti-Slip Mat


7'' All-Terrain Rubber tires


Heavy Break Resistant Latches 
Multiple Tie Down Points

55 QUART DIMENSIONS:
82 QUART DIMENSIONS:
• TO GET THE MAXIMUM LIFE OUT OF YOUR COOLER STORE WHEELS IN THE UPRIGHT POSITION WHEN THEY ARE NOT BEING USED. •